Posted by: leeway | January 12th, 2017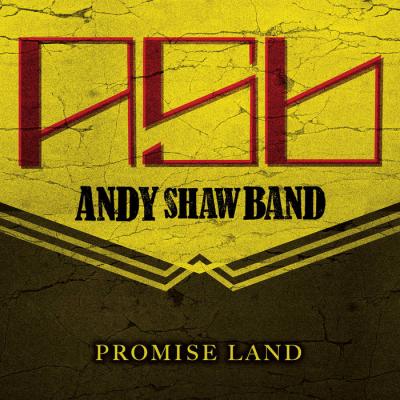 But after spending some time with their newest release, Promise Land-- a five song EP-- you begin to realize there are deeper levels of their music and they should not be confined to any singular category. 
Promise Land (a subtle but interesting difference from the typical "Promised") is an album that seems to evolve through repeated listening. The reggae rhythms so noticeable in the beginning slip back to a foundational role as Andy Shaw's voice rises to the top with a slow, building pressure.
The band started in 2004 between two brothers, Andy and Chris (drums), and their father Jim (keys and also a retired music teacher). Reggae was not their main focus a full decade ago, but seemed to grow naturally from years of performing. Shaw credits a local weekly gig as their formative years. "These were the years where I was able to hone in my voice and really grow as a singer," says Shaw. "I have no formal training, but I give all the credit to my years of being a trumpet player (studying jazz at University of North Texas)."
Promise Land begins with "Younger Man's Rule," an acceptance of the passage of time and a self-declaration to make peace with both past events and who we used to be.  
I will not bend anymore rules
to land on solid ground
'Cause the first time I spoke from my heart
I lost all control
And now it's time to make my resistance
to this younger man's rule
And it's going to take me right to the limit
But if it don't hurt it ain't real
You can take all my pride
I'll give it all to you
This is just my beginning
And time to start my rule
The title track, "Promise Land," has a much more sparse, laid-back blues feel, and it's here we discover Andy's vocal abilities have the power to completely carry a song. A definite highlight of the EP, "Promise Land" stays with the theme of the passage of time and the eventual transition from boyhood into manhood. The blues rhythms not only allow Shaw's vocals to stand out, but you start to notice the colorful piano phrasing gently pushing the song along.
Shaw's lyrics throughout the album are refreshingly genuine, intelligent, and introspective. Promise Land keeps a definitive theme throughout its five songs of reconciling the past with the acceptance of not being able to control the world around you. When many songwriters would struggle with these subjects, Shaw seems to draw from a literary well both effortlessly and honestly.
- Brian Swenk