Posted by: leeway | November 11th, 2016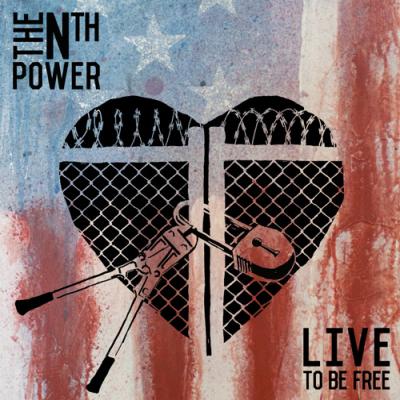 The phrases "super-group" and "all-star group" get used a lot because they can mean different things. You can have a local super-group, or a southeastern super-group. Almost anything can fall under the label under the right conditions. But if we were to reset the definition of the word back to its original intent and only used it under extreme conditions, we could still, in fact, call the Nth Power a super-group.  
It all starts with drummer and band leader Nikki Glaspie. Five years on the road with Beyonce, Glaspie is an undeniable rhythm and and vocal force. She's been called upon by funk and R&B heavyweights including; Ivan Neville's Dumpstaphunk, Ravi Coltrane and Matt Garrison, Chaka Kahn, and Maceo Parker. Bassist Nate Edgar spent 10 years on the road with reggae legends John Brown's Body. Nick Cassarino, guitarist and singer, has spent time with Big Daddy Kane and Jennifer Hartswick Band. Percussionist Weedie Braimah is the most unique player in the group. Educator, performer and overall preserver of African culture; Braimah was born in Ghana, raised in St. Louis, and has spent time with Baaba Maal, Olatunji, and the legendary Tito Puente. When founding member Nigel Hall left the band, they picked up Courtney "Jay' Mel" Smith on keys and vocals. Few people would even attempt to fill the shoes of Hall, but Smith has managed to accomplish that rather easily.  
The latest release, Live To Be Free, was recorded live in Boston, MA, and their hometown of Brooklyn NY. The music of Nth Power is complicated and unconventional. It doesn't hold to the standard forms of verse/verse/chorus: repeat. The song forms twist and turn like an uncharted river. You don't know what's around the next bend until you get to it, and when you're there all you have to do is hold on. Much like Steely Dan, hearing the songs recorded in studio is impressive, hearing them played live by major league musicians underscores how much talent and genius is in front of you.  
The instrumental prowess of the Nth Power is noticed quickly, but spend some time with the album and you notice a deep social and spiritual awareness running through their lyrics. The simple song names of the first three tracks provide a sense of their message: "Freedom," Truth," "Joy."
In popular music, bands can live or die by socially conscious lyrics. For every Bob Dylan or Marvin Gaye there are a thousand musicians who come off preachy and scolding. The Nth Power succeeds here in two ways, they have a genuine and generally optimistic vibe and the phrasing and melodies of the lyrics fit so well into the creative movements of the music you find yourself engaged with the message.  The opening lines of "Freedom" combine their sense of optimism with unshaded realism.  
Morning comes the light is shining
Life is beautiful today
On the streets I see my brother
He had a lot of  things to say
He said, "There's a war that's raging
Far away from here at home."
I said, "Tell me what's the reason?"
"From blood stained soil money grows"
This album sneaks up on you. If you're new to their music, the synth sounds and incredibly tight funk rhythms quickly take you back to the late 80s to mid 90s Quincy Jones sound, when pop music was drawing copiously from the contemporary jazz world. As good as some of that music was--and some was truly groundbreaking--there is something more going on, something deeper with the Nth Power. Much of this depth rests on the shoulders of bassist Nate Edgar. A close listen reveals a caliber bass playing so rarely seen that it almost single-handedly justifies the album purchase or ticket price.  
"Truth," the second track on the album lives up to its name and starts dropping it.
They make you stupid with all the ish that's on the radio
They make you sick with the seed they forced us all to grow
There's chemicals put in the water that you and I drink
To calcify the 3rd eye so we don't think
They push acceptance with their empty pharmaceuticals
They get you hooked, incarcerated and throw the book at you
Prison for profit is real
It doesn't matter how we feel
Will you fight for what's right or will you take the deal?  
The Nth Power is making waves throughout the national live music scene with major plays at Electric Forest, Summer Camp, and Hullaween. It's a good bet you'll be seeing them come your way soon as they are true road warriors. Their music is more than just a show, it's a full experience unlike any other. I fully recommend you giving them a chance when they are close by. It will be worth every dollar.    
- by Brian Swenk