Posted by: Robie | October 17th, 2013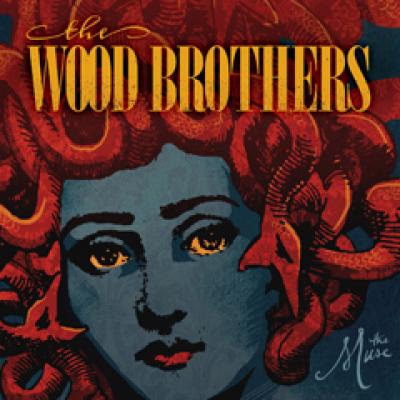 The Muse opens with the bluesy American-roots track "Wasting My Mind". A jangly piano leads in to the Brothers' familiar high harmonies, but it is a new sound –More full, perhaps. Jano holds it down with his Shuitar (an instrument he patented, which is literally a shitty acoustic guitar decked out with percussive accessories), and a horn section rounds out the track with New Orleans style bends - You can't not keep listening.
"Neon Tombstone" and "Sing About It" come next and I am completely hooked. Jano has no qualms jumping from melodica to harmonica to piano to shuitar, all the while providing on point vocals to the mix, and while the tone of the tunes ranges from raw and emotional to raucous and playful, it all feels completely cohesive. The Wood Brothers soulfully advise that "whatchya ought to do is sing" away your troubles, and that is just what I am doing throughout the rest of the album, thank you.
The title track, "The Muse", comes in between sexy-sweet blues jam "Honey Jar" and the charming "Keep Me Around". Between you and me, the first time I heard "The Muse" I cried.  Jano switches out his Shuitar for a melodica, which is heavily and brilliantly utilized throughout the album, and Chris draws his bow, amping up the emotional power of Oliver's captivating vocals. It is sparse and beautiful, personal and honest.
A cover of Los Lobos' "I Got Loaded" and closing track "Firewater" are reminiscent of early Wood Brothers, with their super tight harmonies and scaled back sensibilities.
If you haven't caught on to the general tone of this review yet, I have only praise for this record, and I dare anyone to feel differently after listening. The remaining tracks are nothing short of the same. Chris Wood takes the vocal lead on "Sweet Maria" and "Losin' Streak" and does not let down, and "Who the Devil is" another full band folk-rock jam complete with an instrumental break that could sound over-produced, if not for the sheer musicianship of all involved.
The Muse is one of those albums that does not fit neatly into any one genre, and The Wood Brothers are on top of their game, offering a work that is complete and genuine and homey and keeps you wanting more.
- Kelly Ann Ergle