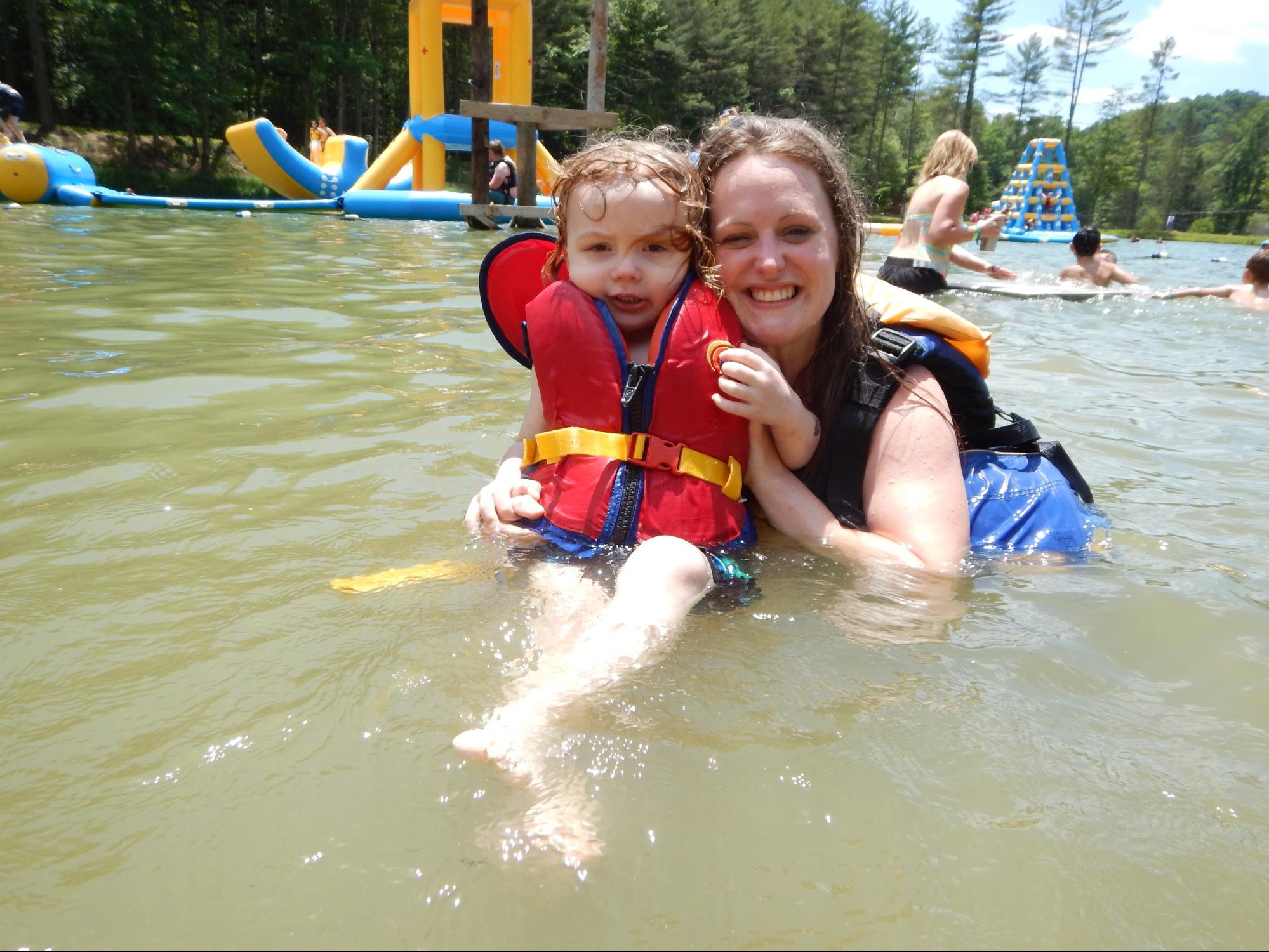 Mountain Music Fest WV 2017
June 1-3
The first weekend of June is the time for fun in wild, wonderful WV. From family fun, to adrenaline filled adult excursions, Ace Adventure Resort and Mountain Music Festival have it all. With 3 stages, next to the lake, the mountaintop, and in tent camping, there is music everywhere. With Ace & MMF's marriage, you can go ziplining and river rafting trips with some of your favorite bands. Once you attend, you will return every year, just like me. And, visit this gorgeous property for other events like Clustxr Music Festival Aug. 17-20, an EDM lovers dream.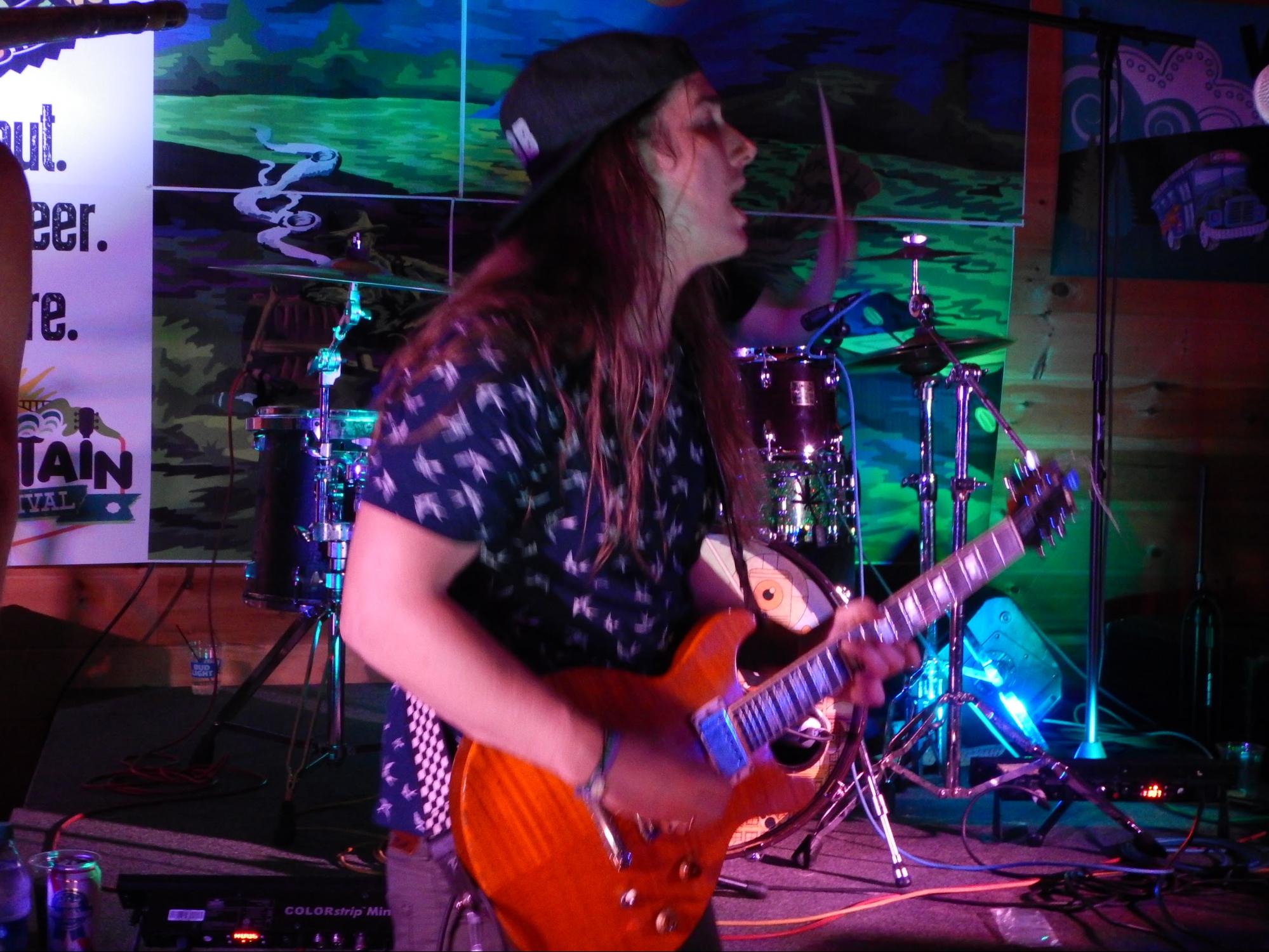 The Thursday pre- party kicked off at the Greenbrier Valley Brewing Company Lake Stage, lakeside @ The Lost Paddle Lounge, with The Commonheart. An engaging rock/ soul band, with Clinton Clegg on vocals.The group got the crowd riled up and ready to go for the rest of the night. Spiritual Rez took over the reigns, commanding the wild and ruckus herd, and soothing the creatures into dance. Spiritual Rez has quickly become a festival staple, with their eclectic mix of reggae, rock, and high energy fueled jams. Quinn Carson on trombone adds the spiciness, Toft Williams on vocals and guitar adds zest, and Mohamed Araki on keyboards increases the seasoning. They kept the crowd's wild vibe alive, and coxed a sing along. "Stand By Me" echoed across the lake and slithered up the mountain. A good time was had by all, and the night was cool and crisp. It was an excellent start to an amazing festival.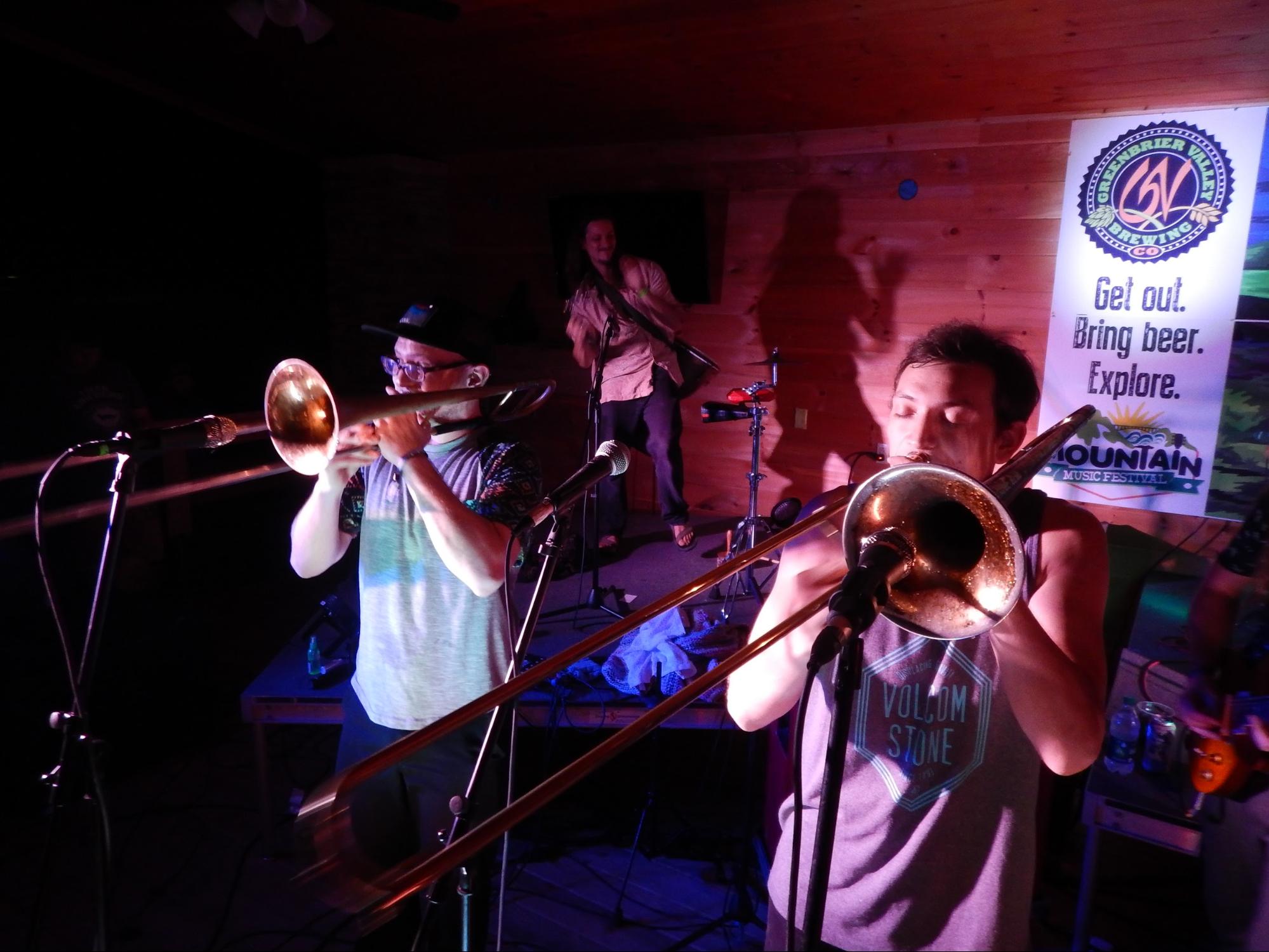 The weather all weekend was spectacular, and I love the late Spring in this area. The warm days and slightly cool nights are grand. It didn't rain a drop and at mid seventies during the day, it was perfect for any activity. Shuttle buses kept attendees moving, the lifeblood of a venue so large. Besides river rafting and zip lining, you can hike, fish, and disc golf for free (bring your own fishing poles and discs). There are also mountain bike rentals, a paintball course, and paddle boarding. Coming down the mountain early Friday morning, there was a glorious sunrise, and the mountains were cloaked in a graceful fog. The beauty was awe inspiring and spiritually uplifting.
There was music on the Strange Stage (campground stage) Friday morning from 9 am until 1:45 pm. The Lake stage hosted Clinton Scott from 3 pm- 7:30 pm, then The MFB from 8 pm- 11 pm. My family was most excited for all the bands playing the mountaintop Main Stage, and we made it out early and caught the music from the first band, The Kind Thieves. An Americana/ jam band, they blend folk and psychedelic seamlessly with angelic precision. With a musical genius like Colby Elswick playing guitar, banjo, and dobro, you have the basis for an astounding band. Add Cody Perkins on mandolin & vocals, Drew Jobe on bass, Andrew Brown on percussion, Archibald Johnson on guitar & vocals, and my favorite, Annie Starshine on fiddle, and prepare to fly away on a musical journey. They courted the crowd with an entanglement of musical passion and revelry. I am completely enamored with The Kind Thieves, and their set was fantastic!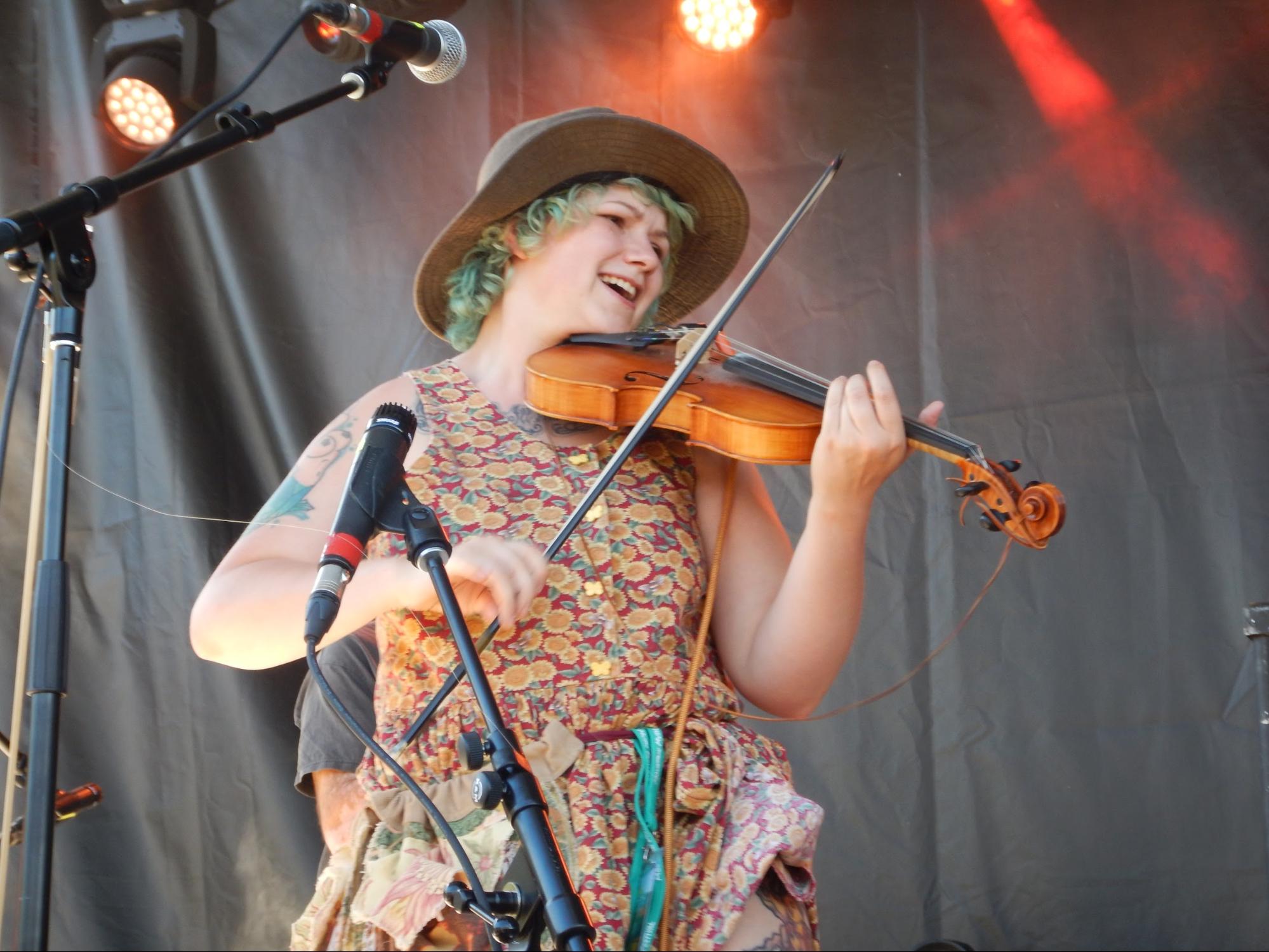 Tyler Childers from Paintsville, Kentucky then wooed the audience with his soulful Americana and the day was splendid. His voice is resplendent, and he sang our troubles away. Children played, and there were workshops to attend as well. Slacklining, hydroponic gardening, and yoga are just a few of the workshops you could attend. The Main Squeeze took the stage and the day seemed to slip away. More people came out on Friday, and the atmosphere was fun, weird, and wonderful. We spotted a dancing T-Rex and my 2 year old nephew was intrigued.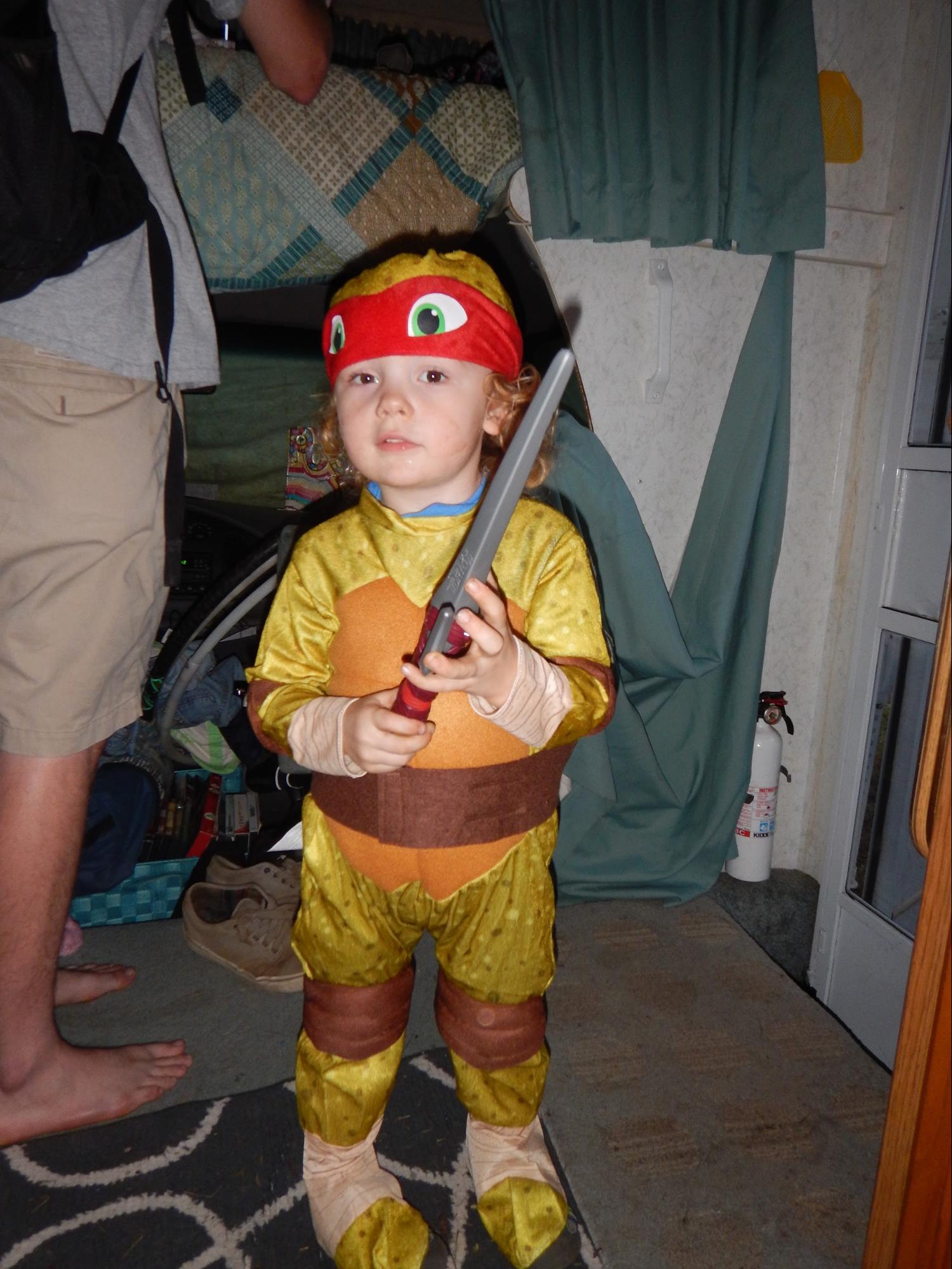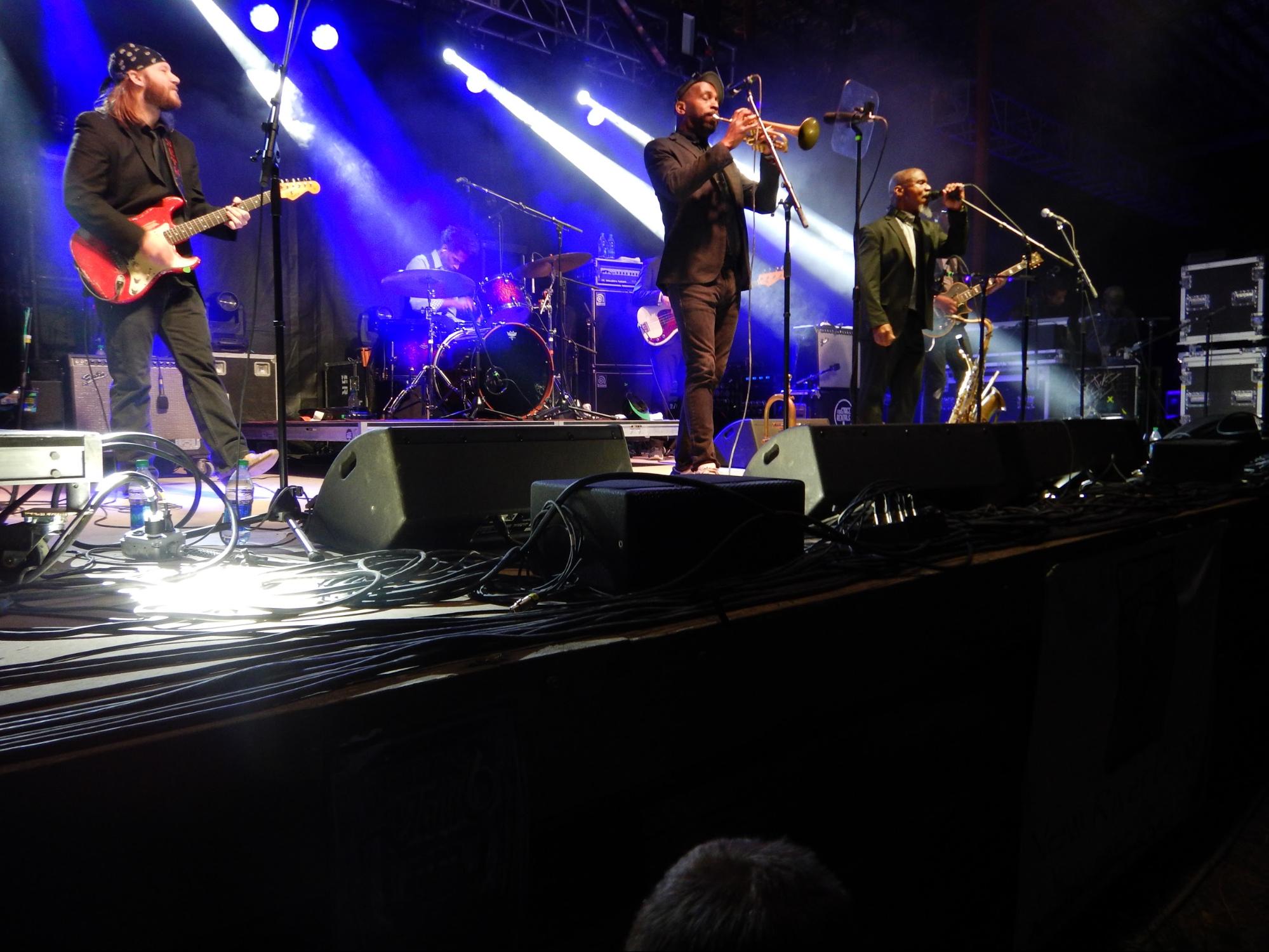 Karl Denson's Tiny Universe came out and the crowd roared their approval. Karl's musical prowess is legendary, and he has been winning over fans for decades. We were all really amped for their set! Their soulful, funky, joyful music can make the saddest person smile. Tiny Universe Came out hot with a ripping "Have You Seen Him", into "Down Down Down". The very air molecules tingled, fueled by a Tiny Universe, and the mountain was alive with dancing souls rejoicing this force. "Everybody Knows That" impassioned the multitude, then "I'm Your Biggest Fan" had everyone weirding. They finessed a soulful "Gossip", then Seth Freeman broke out his slide guitar. They did a sincerely fierce "Just Got Paid Today" by Z Z Topp, and the crowd was delirious! Seth Freeman is impeccable on the slide guitar, and it tugs at my heart to hear him caress the strings.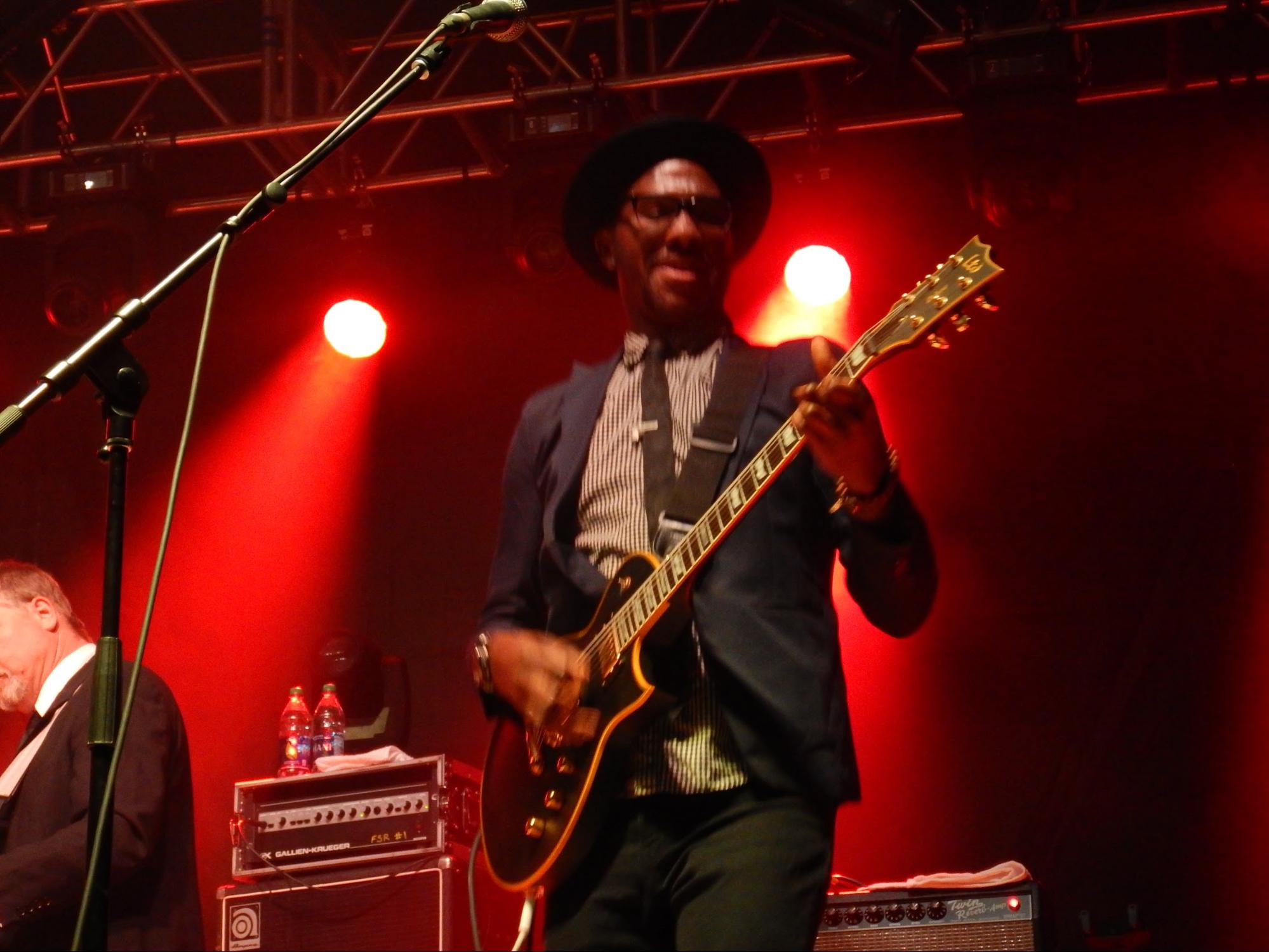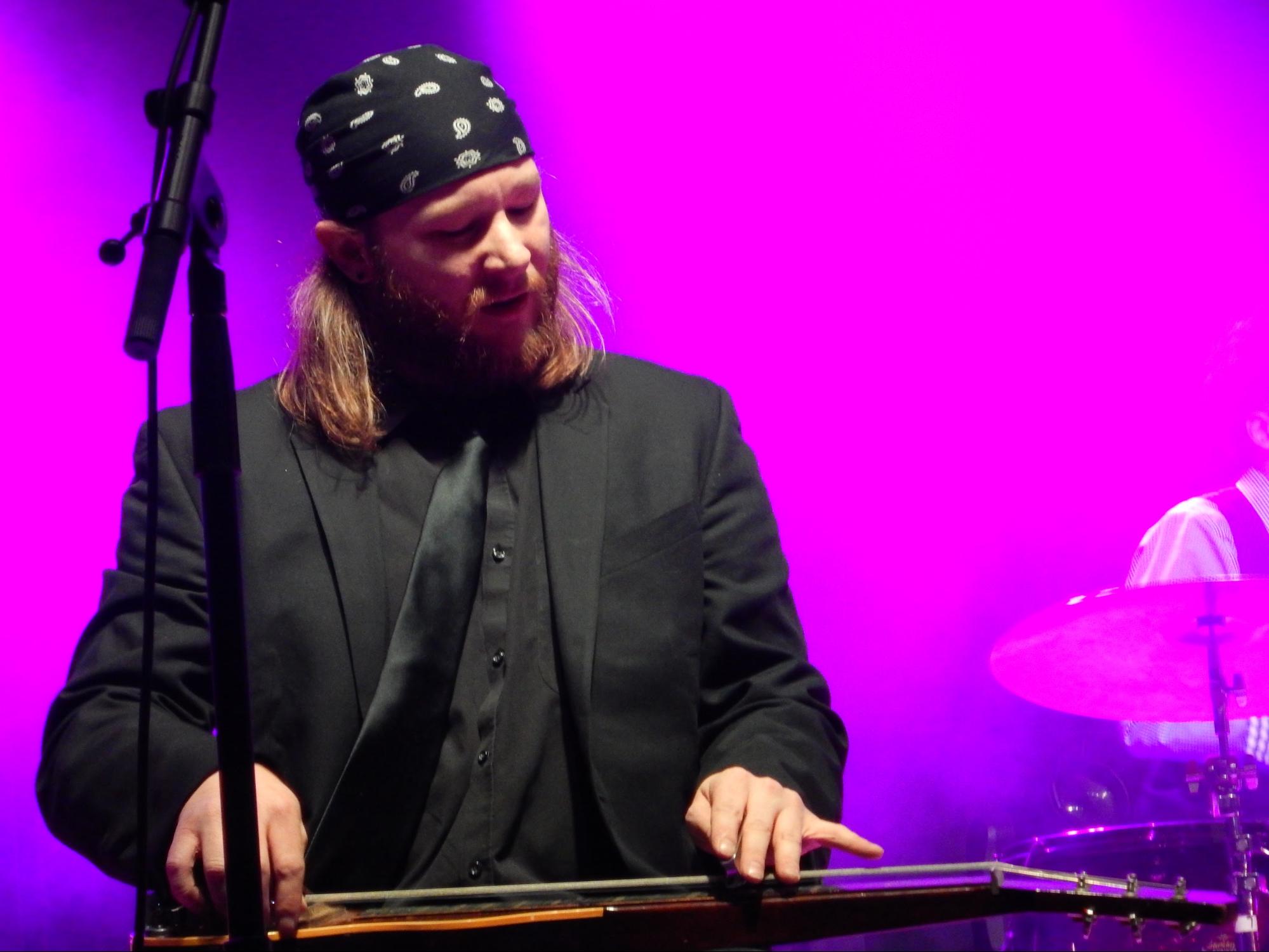 Karl Denson's Tiny Universe blazed "Laying In The Cut", and kept the energy elevated with "Tumbling Dice". The combination of Karl Denson on sax and Chris Littlefield on trumpet is musical manna from Heaven, and the entire band is so entertaining to watch. Alan Evans on the drums is a warrior, drumming courage and power into each arrangement. It was also bassist Chris Stillwell's Birthday, and we all celebrated his dexterity and talent at the outdoor Church of Mountain Music. They played "Show Biz Kidz"> "Because Of Her Beauty" > "Dance Lesson #2". They did an astounding "Sunshine Superman" and left the stage. The mountaintop hooted for an encore, and the band reemerged. They got super funky with "So Real" and left the stage to uproarious acclamation. The sound production and lighting all weekend were magnificent, and I was so happy I could not stop smiling. I happily dwell in The Tiny Universe as often as I can, and idolize this band.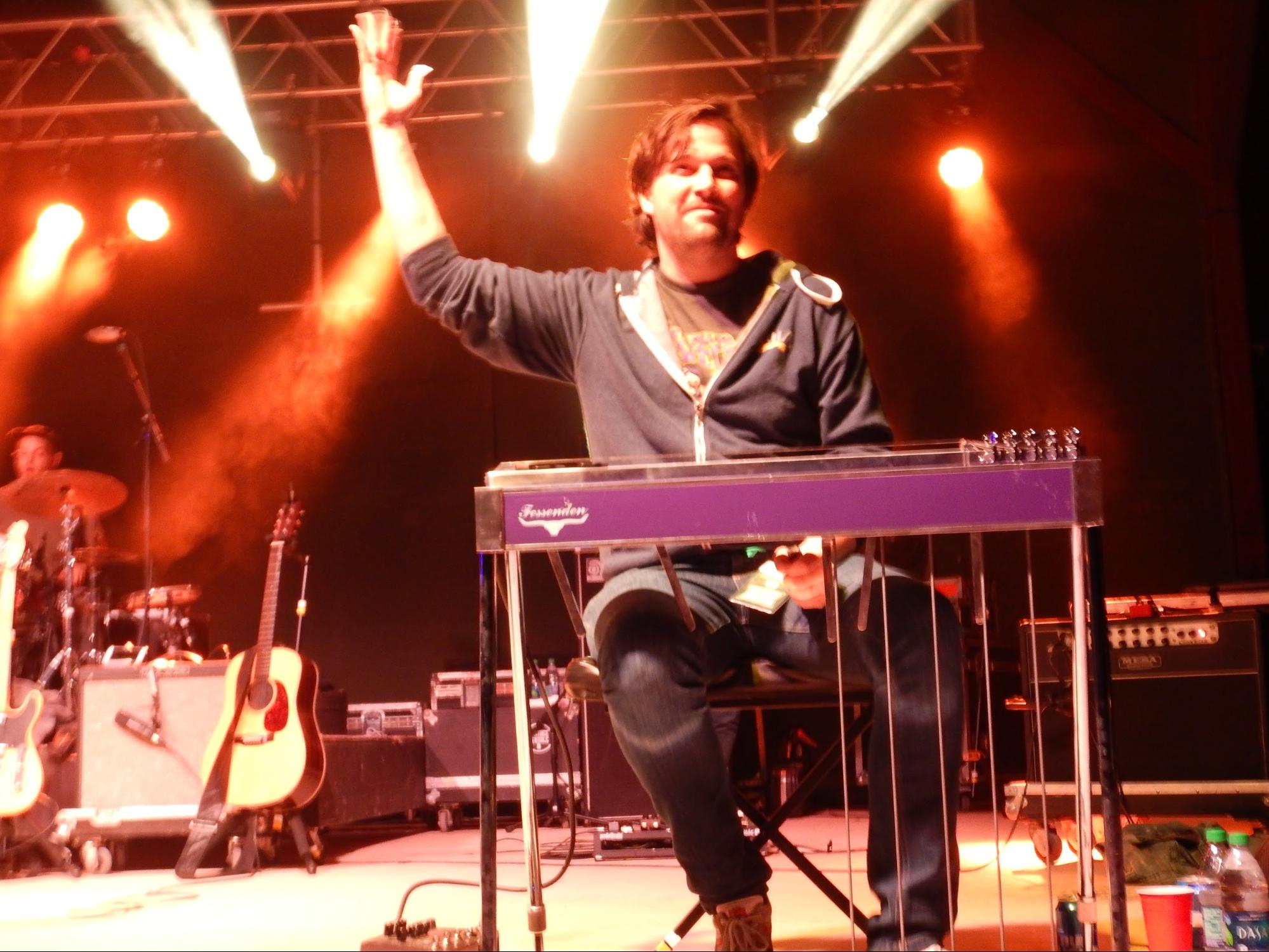 The Revivalists took the main stage for the night's headlining set, and our anticipation was compensated with adoration. It felt like the world stopped as The Revivalists welcomed us all with genuine smiles of delight. From New Orleans, this alternative rock band with the ethereal singer has taken America by storm these past 5 years. We all felt blessed to be witness to this band and their extraordinary musical sincerity. Categorized as Rock, there's no denying the Americana and Soul overtones that give this band their distinct and divine sound. The crowd of over 2,000 people welcomed The Revivalists with praises and applause.
They started their set off with "Keep Going" and the audience was captivated. "Bulletproof" awed the congregation, then "You & I" had everyone beaming with happiness. Guitarist and vocalist David Shaw is dedicated to keeping the audience engaged, and is quite the showman. Very animated he runs around the stage, getting closer to the assembly of parishioners by standing on the speakers and leaning in, serenading the masses individually. His enthusiasm and energy are contagious and the mountaintop was alive with a sea of dancing, smiling faces. We were captivated by "All In The Fam", and then hypnotized by "Amber".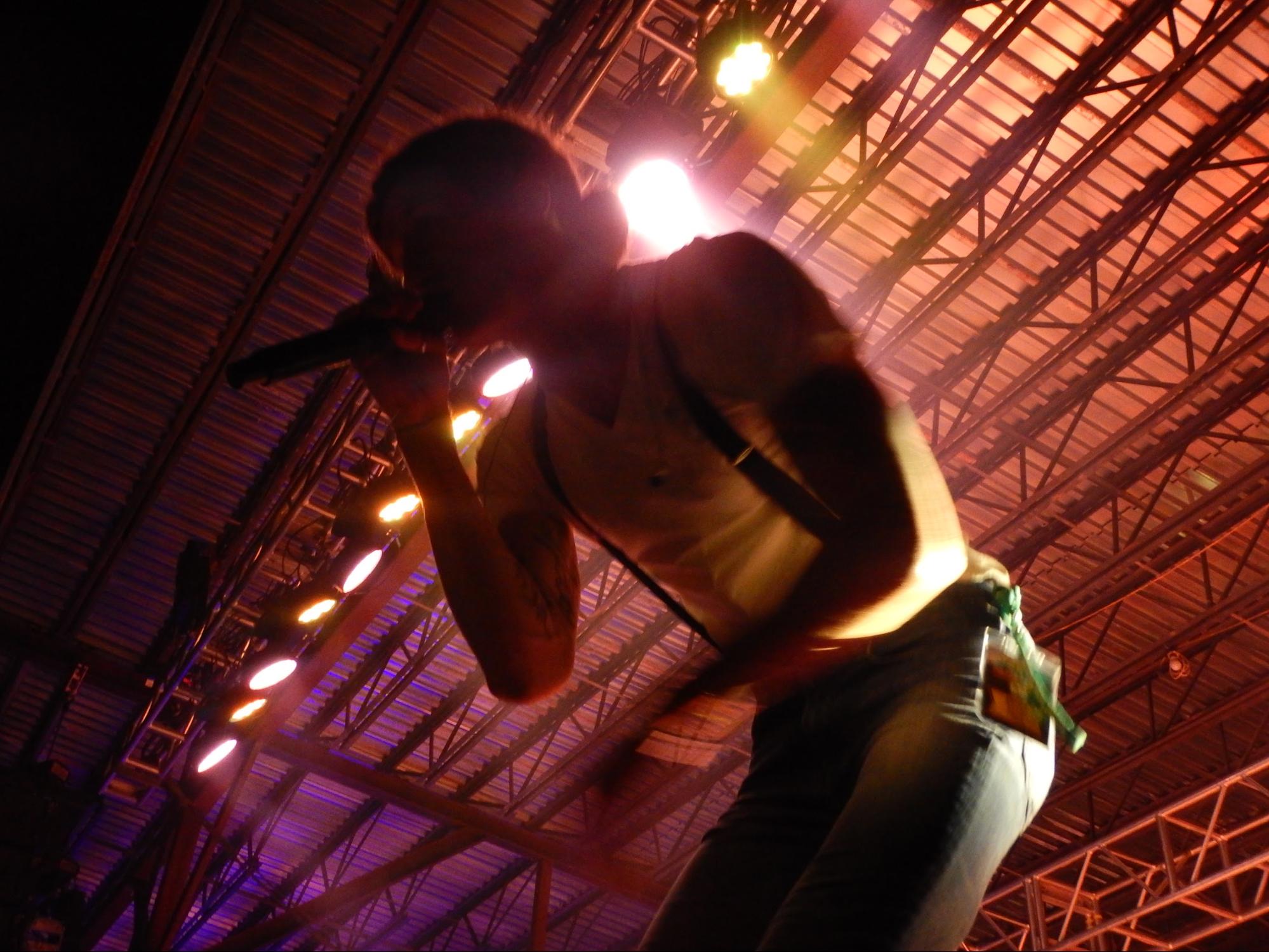 The entire mob was entranced and moved fluidly as one, like an enormous flock of Starlings swirling through the evening sky. The energy was mystical, and floated among us like the dulcet tones of David's soul stirring vocals. They transfixed the audience through "Fade Away" > "Winslow" > "Fireflies". Their religious set continued with "Stand Up", "Criminal", and "It Was A Sin", and their enraptured flock was in awe of the musical evolution we were witnessing. The Revivalists continued to romance the universe with "Need You", and then "Wilky" and left the stage. An incredulous eulogy arose from the assemblage, comforting the stars in the sky, and inviting The Revivalists back for an encore.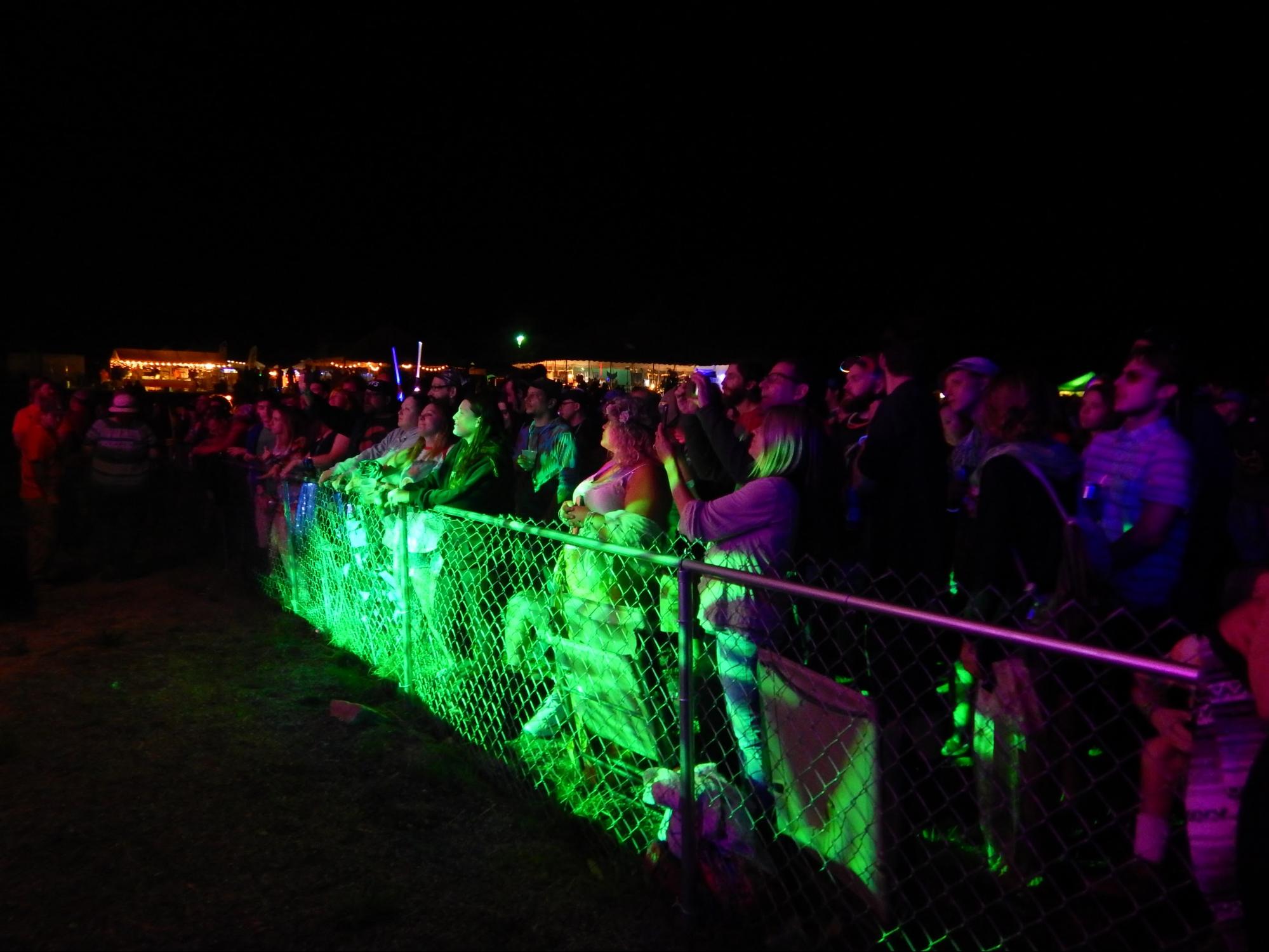 They performed their beautiful and famous ballad, "Mam", much to everyone's delight. I must confess I was as stirred as everyone around me, and appreciative tears were enticed from my eyes. Their set had an immense impact on all who were blessed to partake in such an ecclesiastic event. Then The Revivalists enchanted us with a supremely resplendent version of The Beatles "Hey Jude". More than 2,000 people sang along, and David Shaw held out his mic to amplify our chorus of rapturous souls. Their set was stunning, and executed with such passion and accuracy it almost seems like a dream. I hope they know how appreciative we are for their immaculate set at Mountain Music Festival WV. It was truly renowned.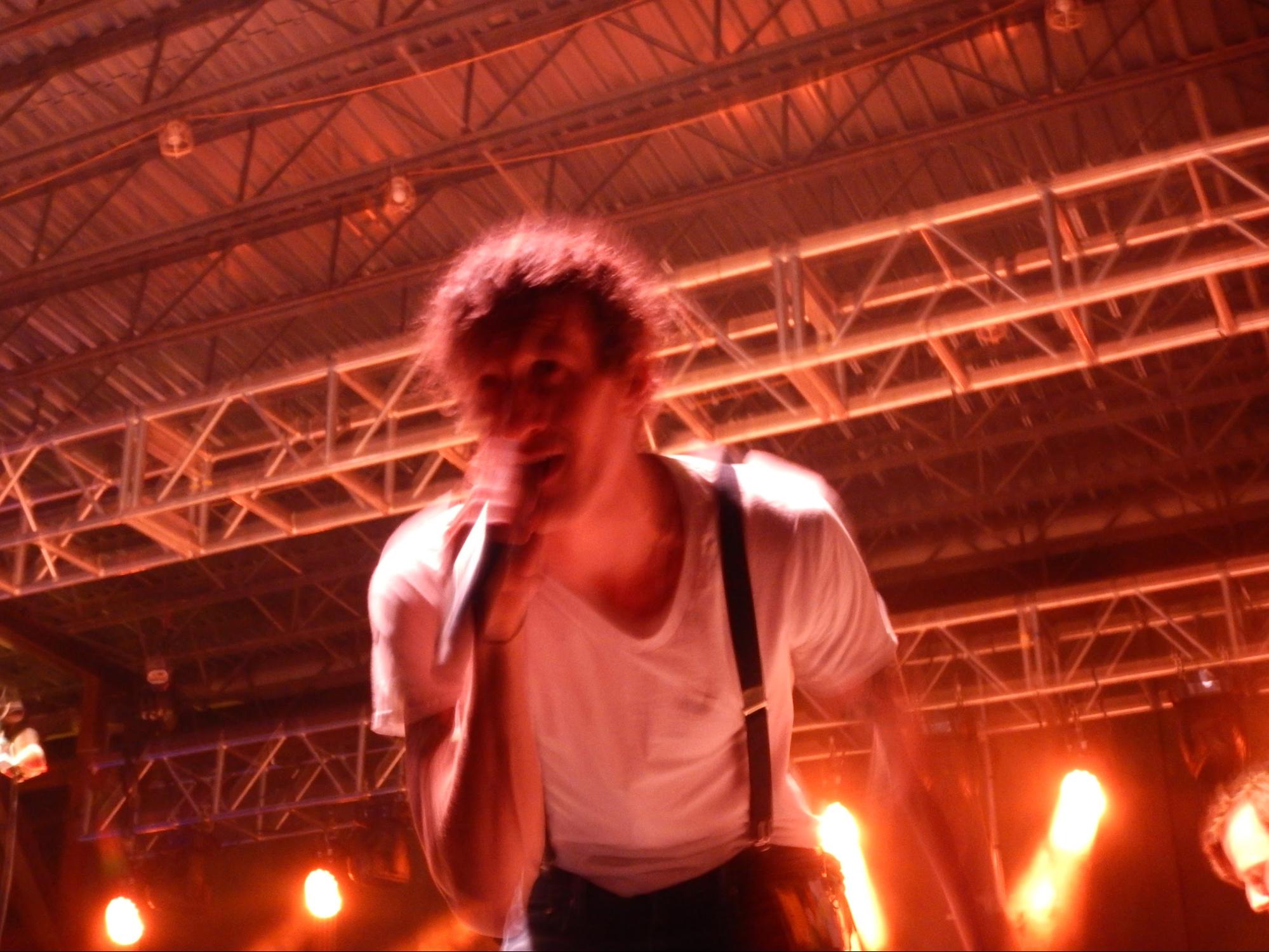 Day three of Mountain Music Festival began at The Strange Stage at 9 am with William Matheny, then Ona at 10:45. The Strange Stage hosted two more bands Hillbilly Carnival @ 12:30 pm, then Tim Browning & The Widowmakers @ 2:15 pm. Like many other folks, I took my family down to the Beach Party @ The Lake. We all ate a delicious breakfast buffet in the lakeside restaurant, then enjoyed an enchanting set by The Company Stores at 10 am. A Folk/ Fusion band from Charleston, WV, and their set was wonderful. Bands played the Lake Stage from 10 am to 11 pm, and kept the throngs of lake revelers entertained all day and into the night.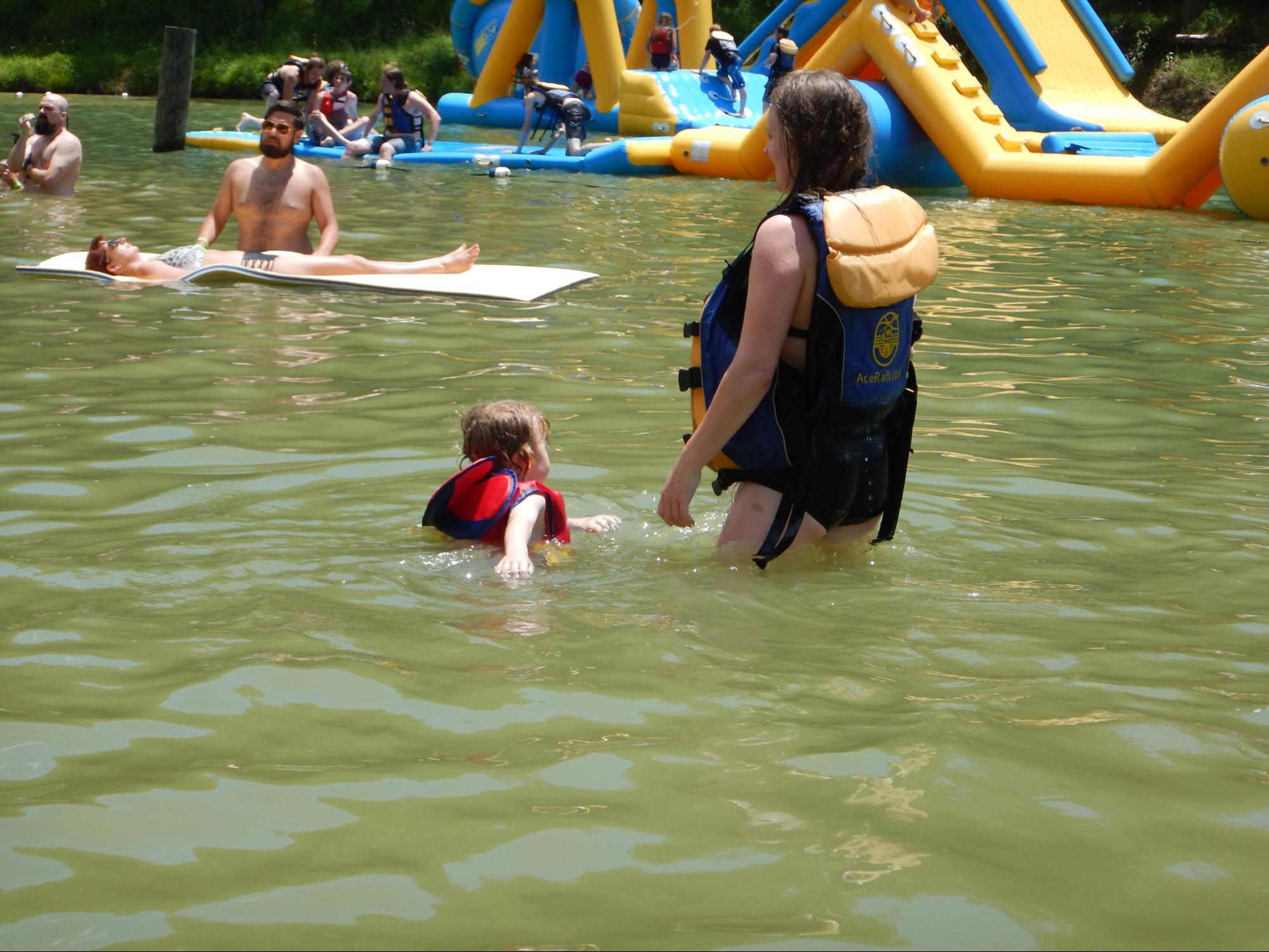 We were all there to have fun in the sun, and the music was an added bonus to our bliss. Fletcher's Grove, an Appalachian Rock band from Morgantown, WV kept the enjoyable day of recreation lively and playful. Some danced at the stage in the shade, and others swam or played on the slides and inflatable equipment in the lake. I can not think of another festival that includes a free beach party at a lake, and this is one of a million reasons why I attend MMFWV every year. Dr. Slothclaw,a freak funk band from PA charmed the party from 1:30 - 2:45 pm, and I loved their authentic sound and comforting energy. At 3:15 the band we had come to see took the Lake Stage, and Groove Fetish had even the swimmers dancing. This Progressive Rock/ Jam Band from Wilmington, NC had everyone grooving, and vibrated joy with every beat. They were fantastic!
We left the lake to traverse up to the mountaintop, to get ready for the main stage, and our last night of MMF pleasure. Yum Yum Beast started the evening off on Saturday and I admired their music from afar. I made it to the main stage festival grounds by 5:30, and was ready to enjoy every band until the last. The Mantras from Greensboro NC started their set at 6 pm, and I was ecstatic to see them again. This progressive rock/ jamband has been a favorite of mine since 2005, and I see them as often as I can.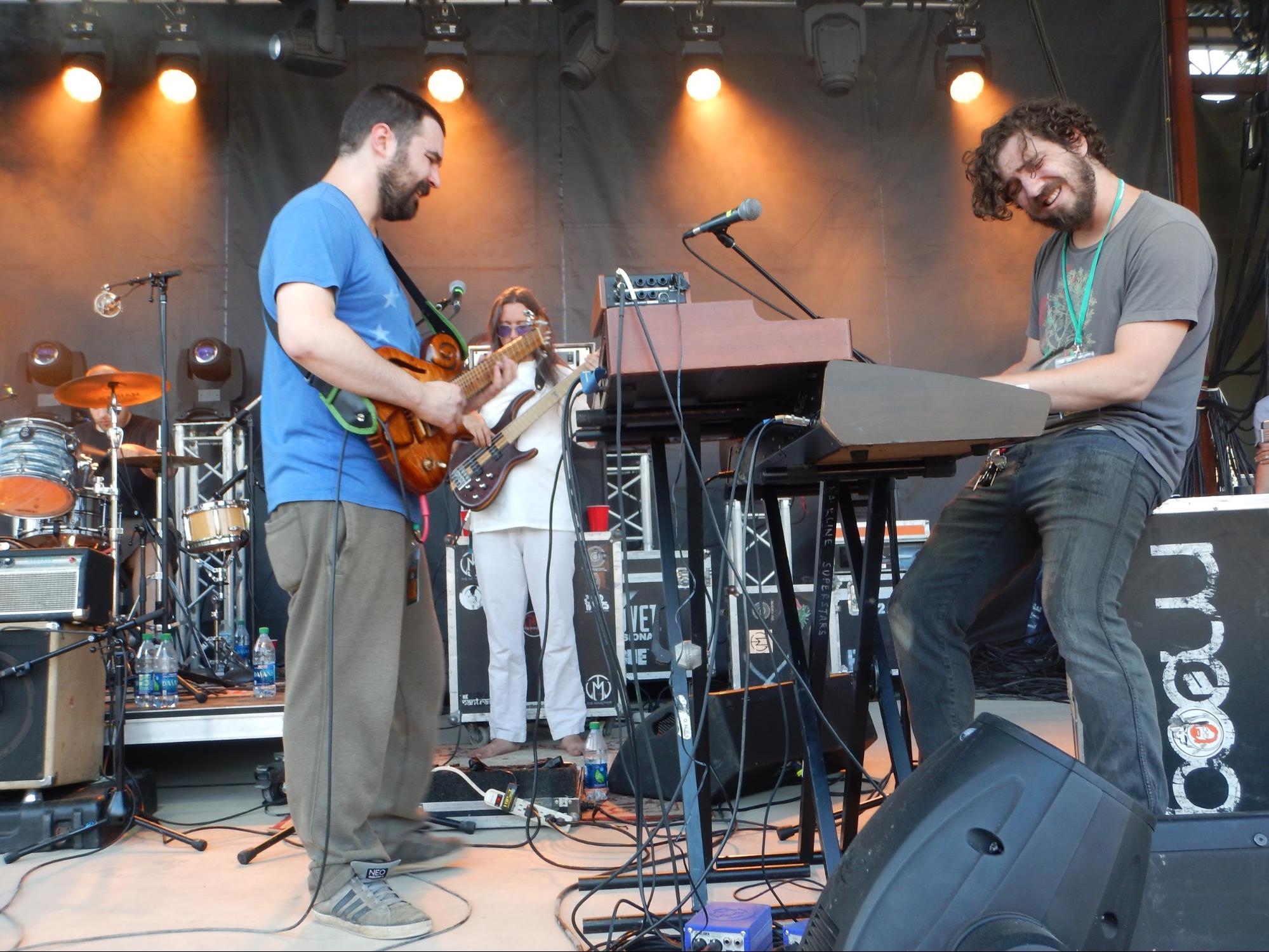 The Mantras kicked off their set with "All You Here" with keyboard extraordinaire Julian Sizemore on vocals, and my perma-grin arrived. "Positive Vibration" uplifted us, and "Destroyer" touched our souls. Brent Vaughn on percussions, and Justin Loew on drums kept an enigmatic heart beat, accentuated by their accomplished bassist Brian Tyndall. They went into an old Mantras favorite, "Miguel's Dream" and Keith Allen on guitar and vocals reminded me of my fervid adoration for this band. The crowd continued to grow as folks arrived to relish in the last fantastical night atop the mountain, which had morphed into a vortex of uplifting exhilaration and admiration more than 24 hours before.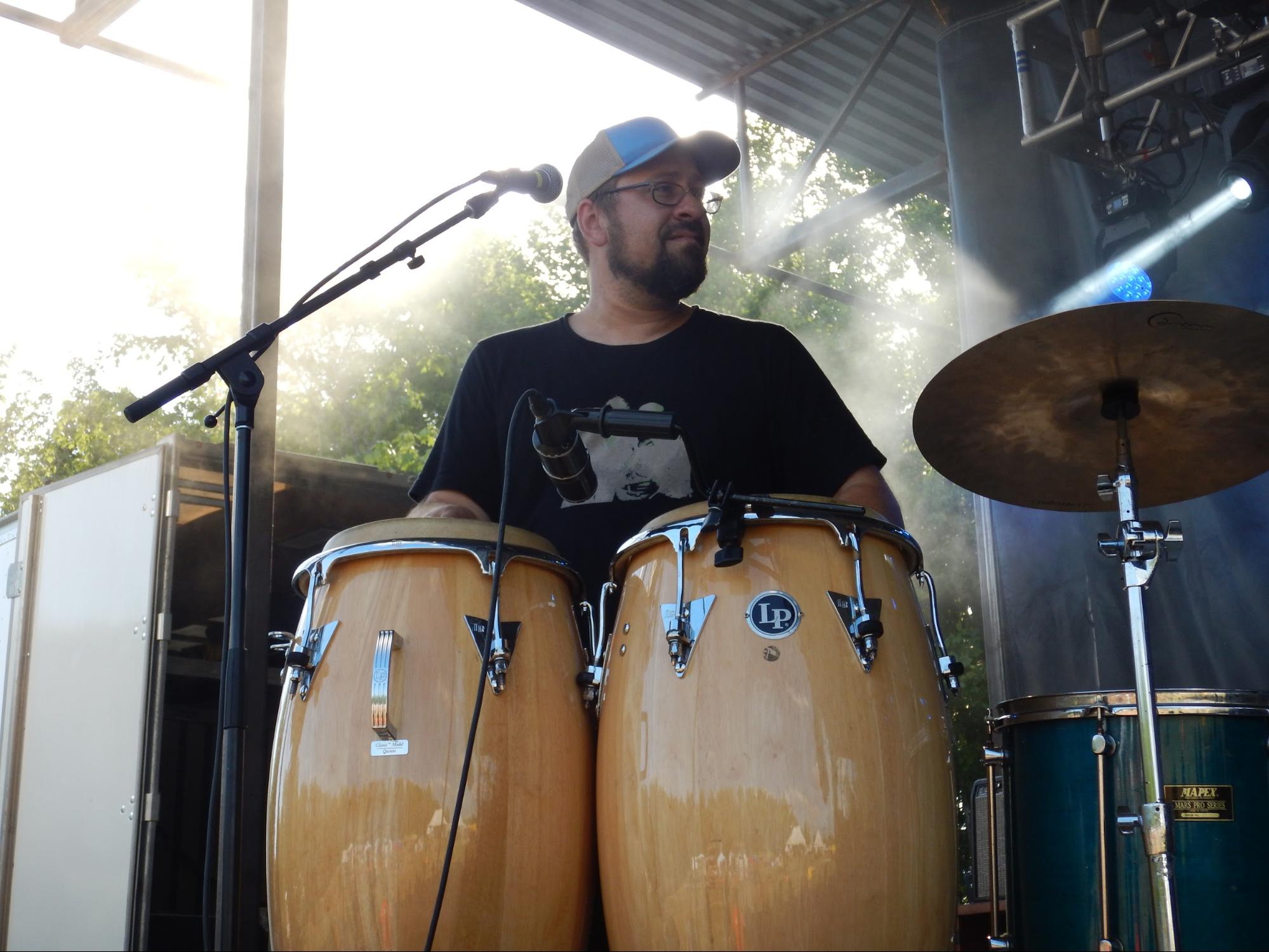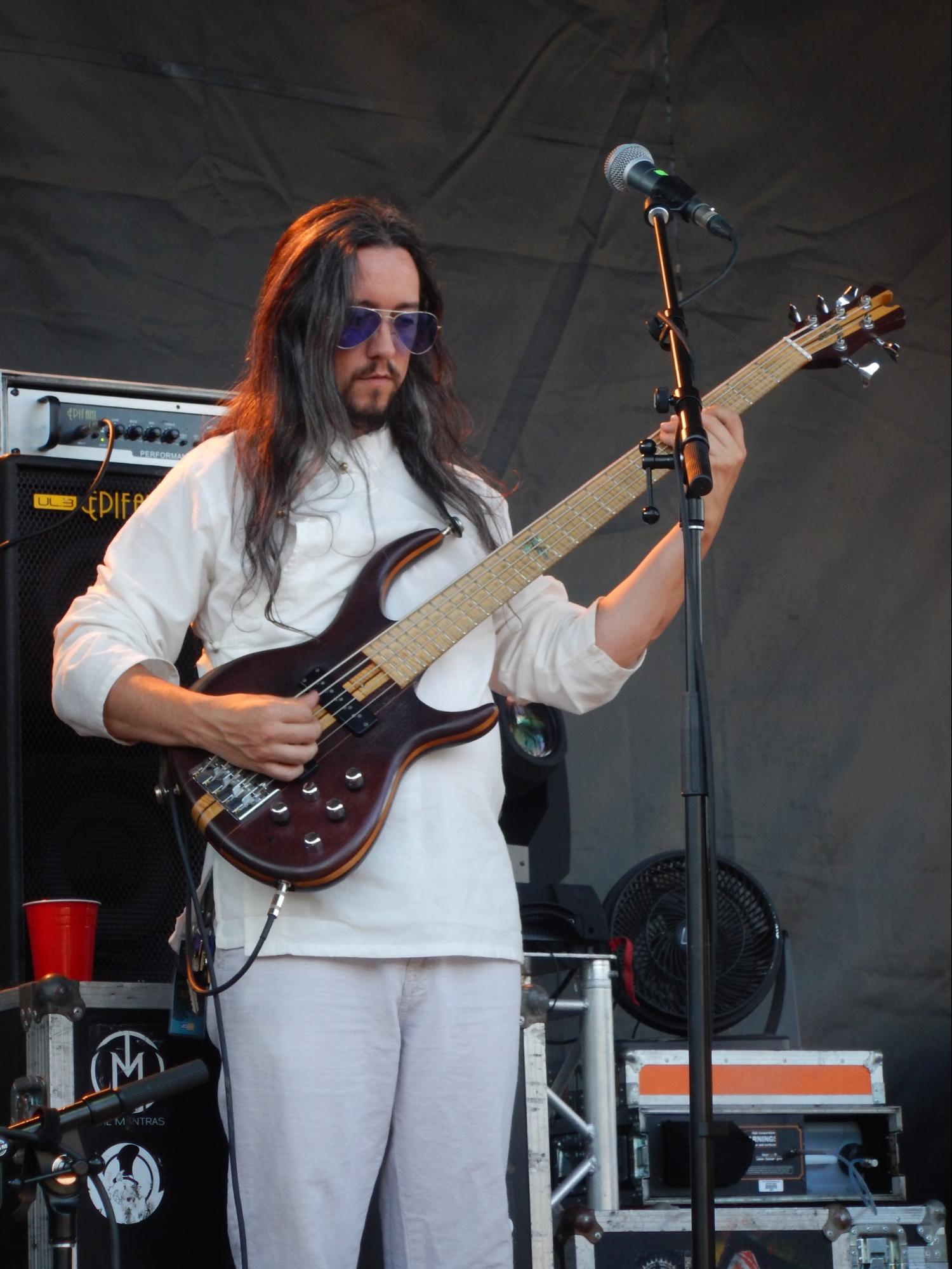 The Mantras delighted us with "Prelude", then infatuated us with Paul Simon's "Boy In The Bubble", which was simply miraculous. They then enriched us with a brand new tune, "Lazy River" sung by Julian, and it reminded me of the Summers of my youth. Next, Ryan Dempsey from Twiddle joined The Mantras on keys, and they wailed "La Grange" across the Milky Way for all to adore. They finished off their set with the bluegrass flavored jam, "Hobo Ken", and the fans were intoxicated. Their set was glorious and the sun was setting, cooling our fervor for a minute.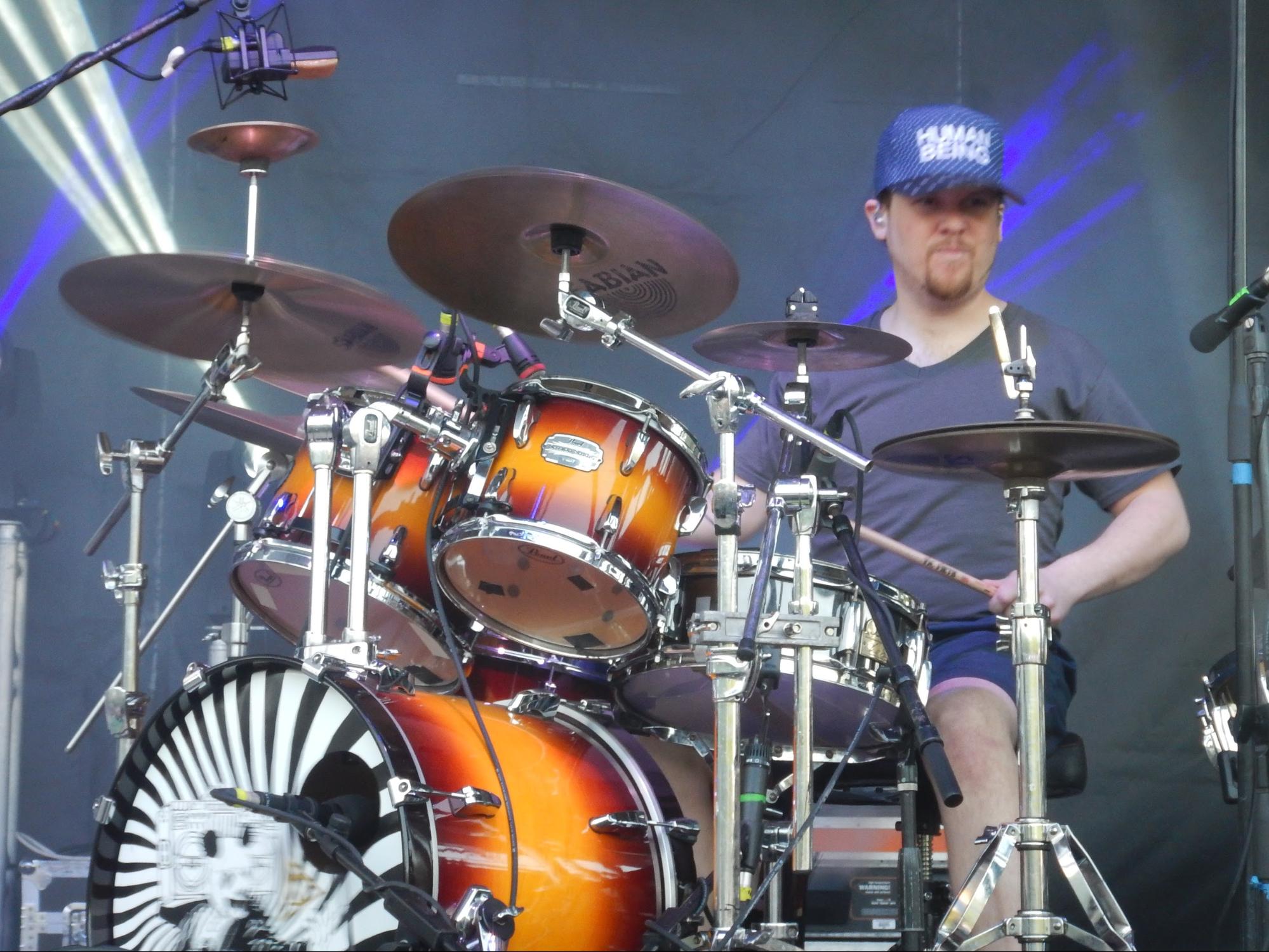 Twiddle reinvigorated the growing crowd with their first three notes of "Indigo Trigger" and the mountaintop blasted off from Earth. Brook Jordan on drums and Zdenek Gubb on bass are like beat farmers, pulling organic beats from the Earth, then scattering them into the air. Add Ryan Dempsey on keys, and Mihali Savoulid on guitar, and the farmer's market is flooded with hungry fans. Twiddle's music is simply eargasmic, and they played an impeccable set. Nicodemus Portulay > New Sun > Blunderbuss > Carter Candlestick. Rich, quality jams were harvested and ingested by every person in this wonderful co-op.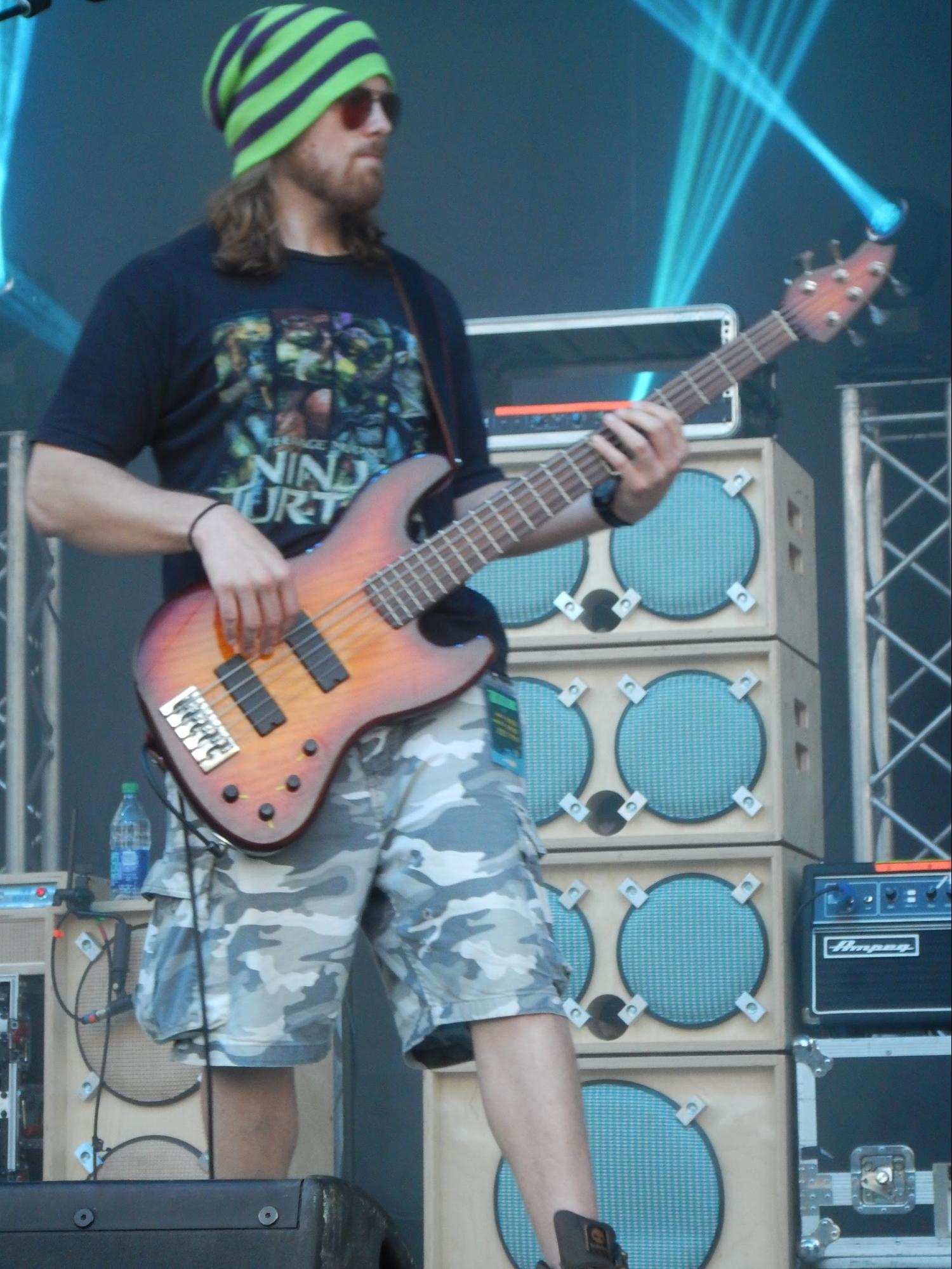 Twiddle's songs seemed to rise up from the ground and into our feet, and swirl around us, encapsulating us in vibrating pulses of jubilant music. They transported us with "Mamunes" > "The Faun" > "White Light" and the universe seemed to slip into another, magical dimension. Twiddle went intergalactic with a celestial "Syncopated Healing" into " The Caterpillar" and left the stage. The gathering was deranged with unbridled intensity, clamoring for an encore. Twiddle came back out and shredded "The Juggernaut" and we were left feverish and astounded. Every single band I saw was so outstanding I was near disbelief, and it wasn't over yet!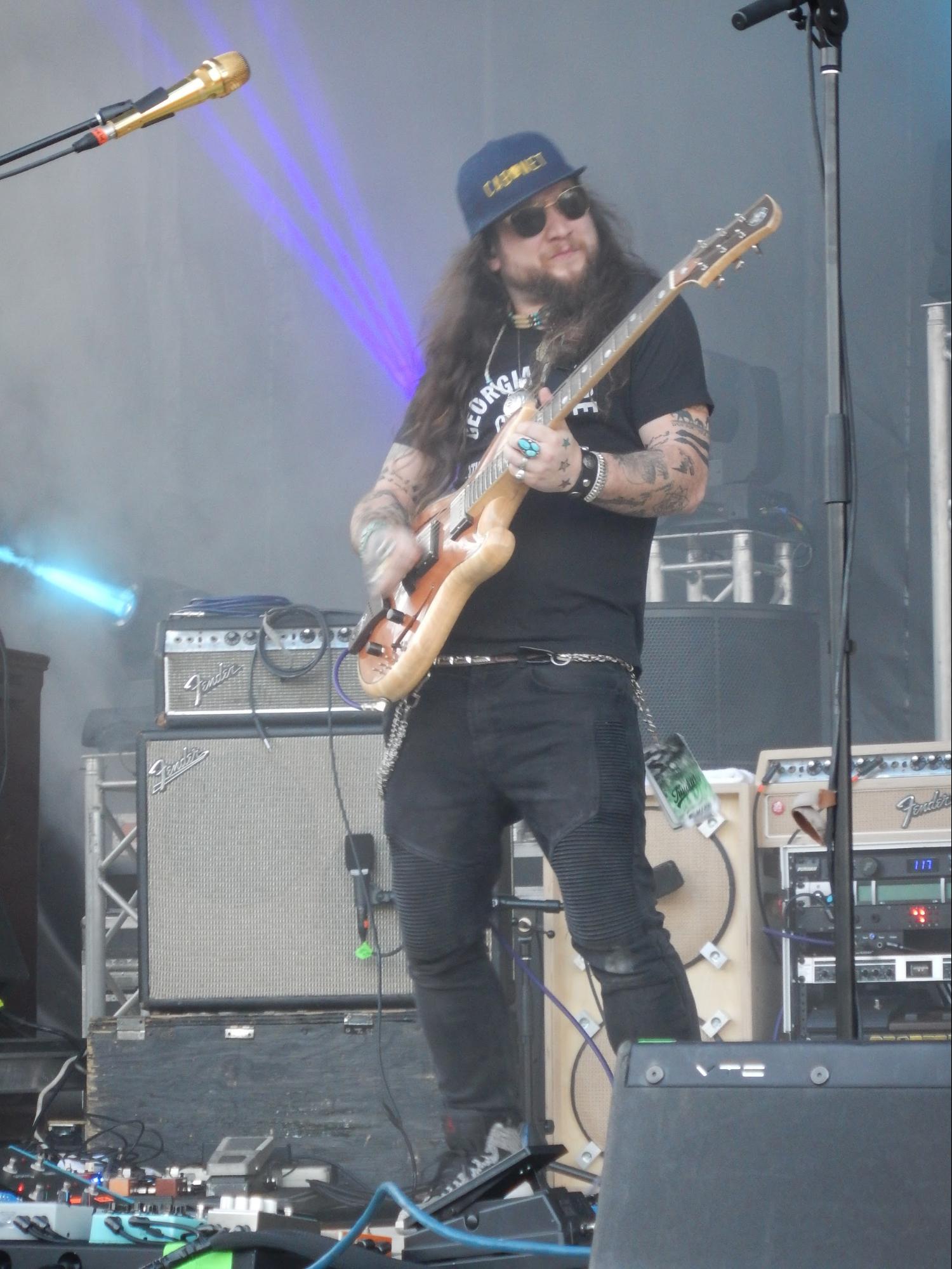 Mountain Music Festival's "house band" Big Something took the stage to a thirsty ocean of souls who already adored them. They play this festival every year, and many of their rabid fans travel from surrounding states just to see THEM play, HERE. It was dark and the army of expectant party goers were frenzied. They started their set out with the always stirring "Song For Us", and the big fun began. They went into their always intoxicating "Truth Serum" and were on point. Casey Cranford on sax and ewi was infallible, and his notes aspirated hot, erotic messages into each song. They went into a brilliant newer song, "Blue Dream", that had us anesthetized. Nick MacDaniels, their high spirited front man sang with the greatest smile on his face. Everyone was in a festive mood, and memorializing the significance of this occasion.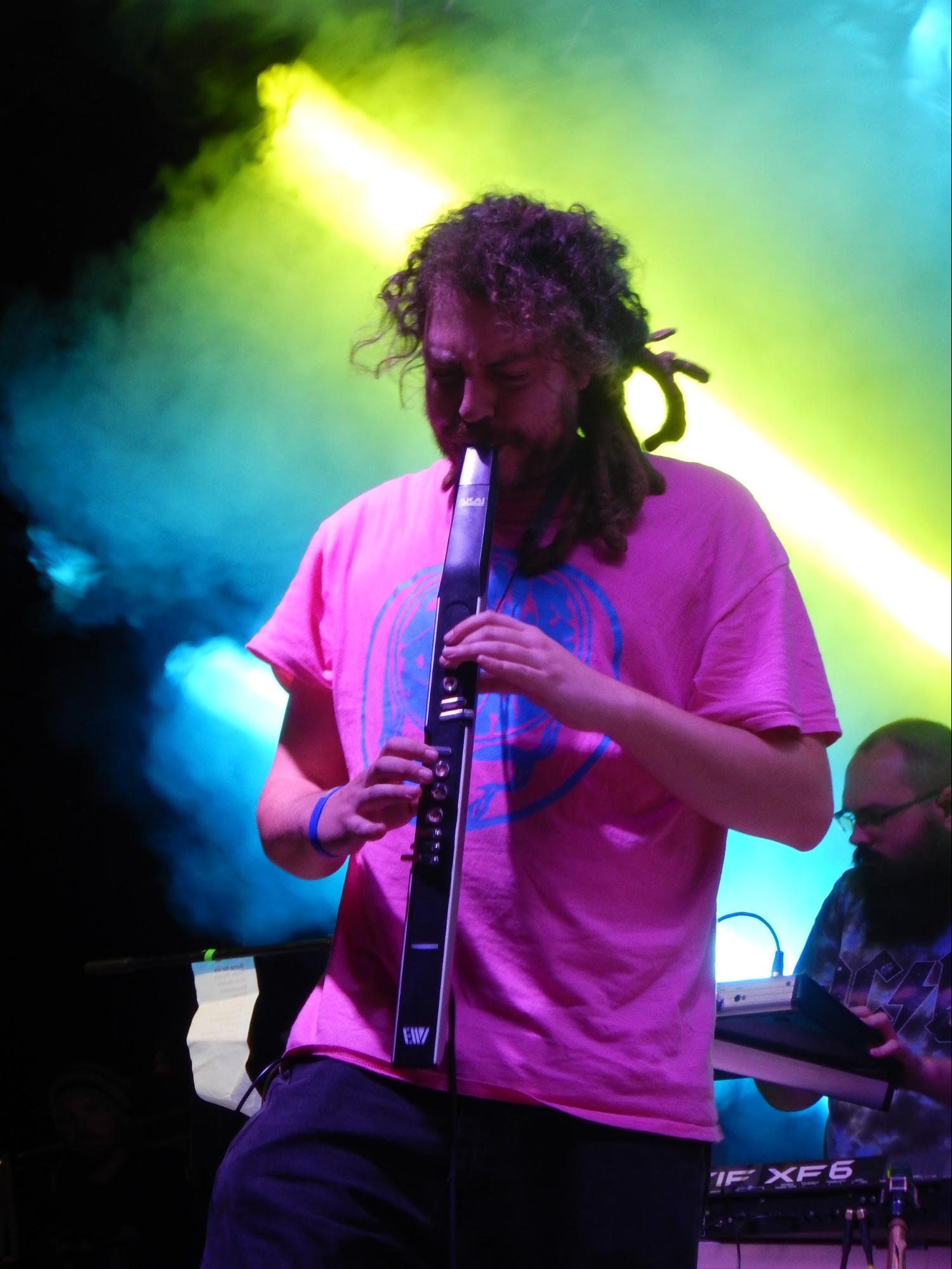 "Megalodon" got the school of sharks into a feeding frenzy, then BS calmed us with "Waves". Jake Cinniger from Umphrey's McGee joined them, and he and Jesse Hensley released "The Flood" with absolute abandon. The venue was full, and people enjoyed Big Something's set from every possible location. The air was filled with admiration, and Big Something enlightened us all with "UFO's Are Real". Douglas Marshall on bass kept everyone's feet moving with his resonant chants, and their secret weapon Josh Kagel on keys and trumpet added the essence of excellence. The effervescence of Big Something is contagious, and the surface of the swell was rolling and undulant.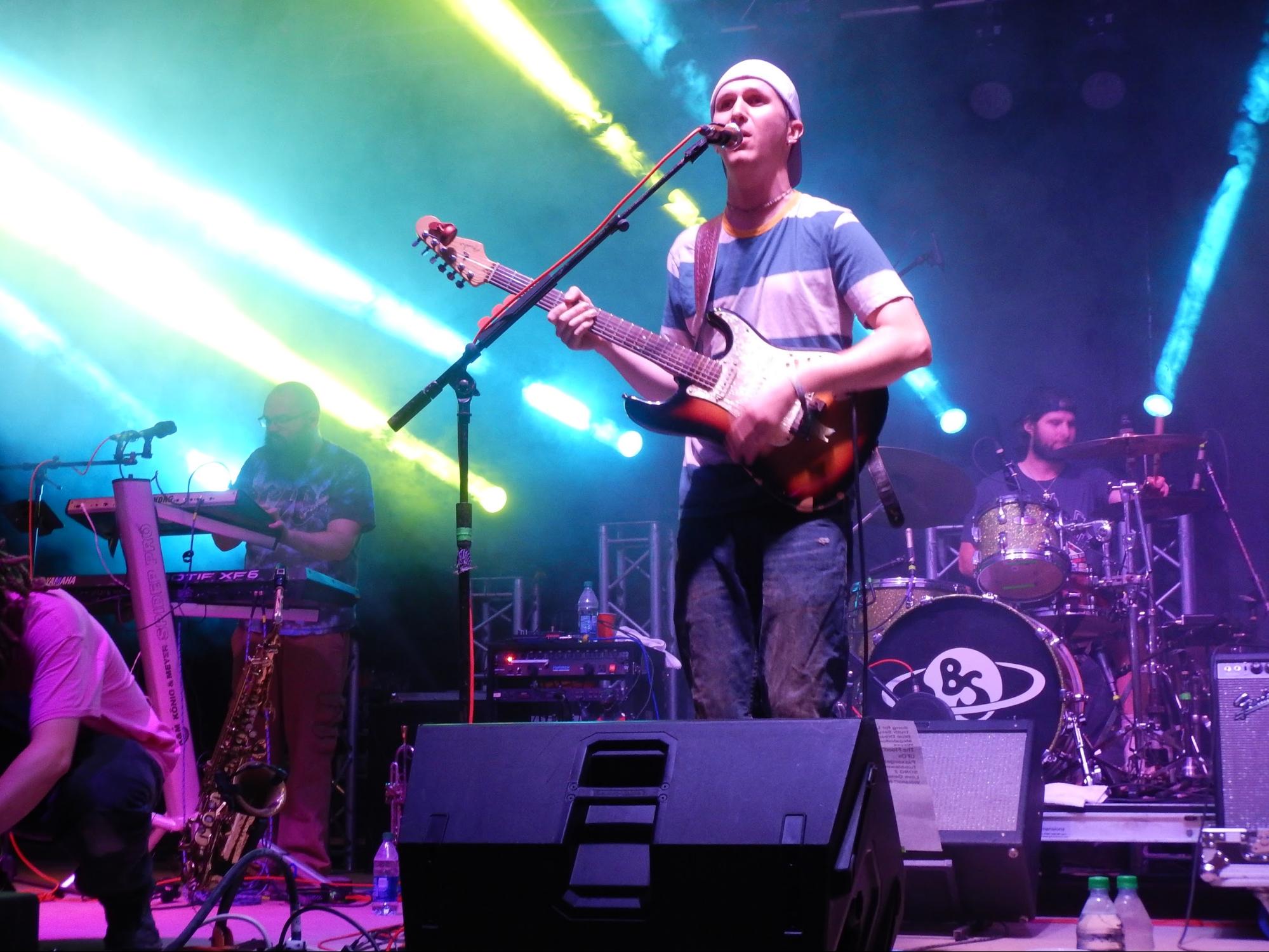 Big Something persuaded "Passenger" out into the current, and started a tsunami with "Tumbleweed". "Song #2" seeped into every molecule, and the crowd got even more boisterous as they played the fan favorite "Love Generator". Ripples of reverence washed over the flood of faces, and veneration was exchanged. We celebrated the musical love and deep admiration for this sensational band. Mihali Savoulidi from Twiddle joined Big Something for their encore, and three guitarists glorified "My Volcano" into the multiverse. The prowess flowed from the stage like lava, and the fire was devoured eagerly by the impassioned assembly of souls.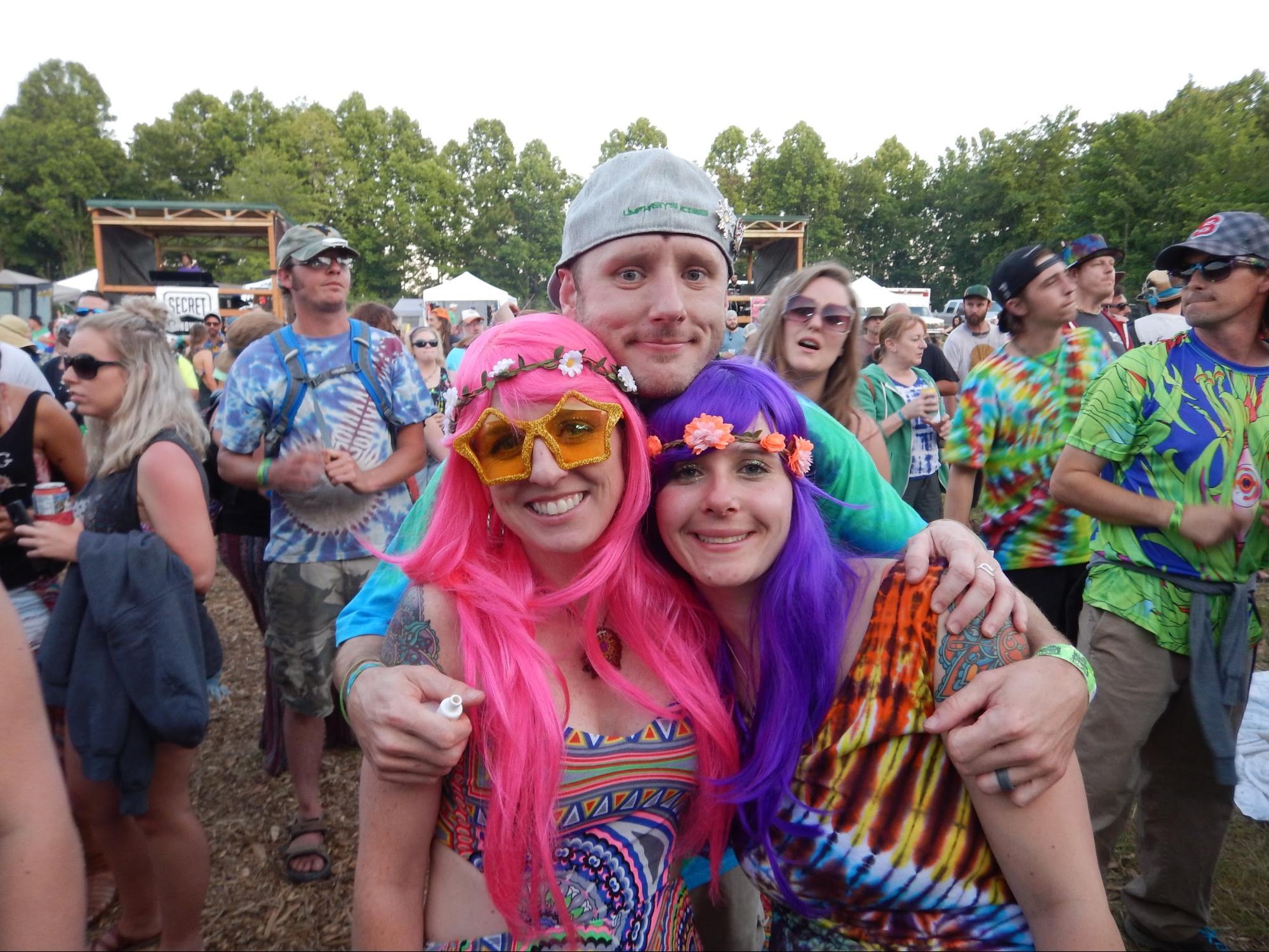 The festival headliners Umphrey's McGee took the stage for the first of 2 sets at 11:30 pm. They came out and were showered with rapturous endorsement. They started out tight with "Believe The Lie", and we were transported to a musically seductive realm. I could see the musical notes flutter around us, we were euphoric. They induced fulfillment with every note of "Draconian", and their resonance beguiled me into the certainty that they were interstellar travelers sharing their treasure with Earth. Each beat and chord was organic, created with clarity and conciseness. We had reached the inner sanctuary of Mountain Music Church, and danced assuredly along our pilgrimage.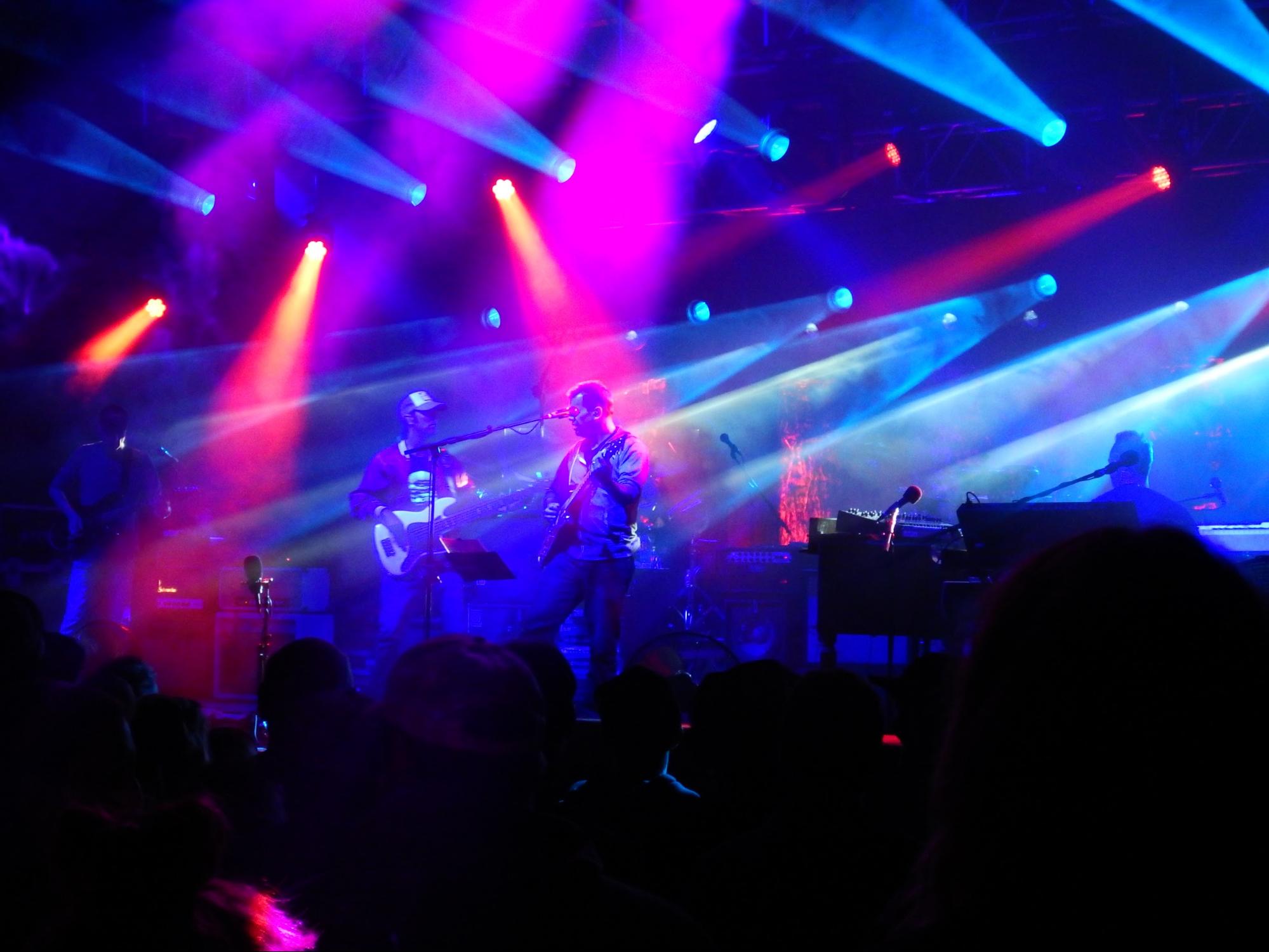 They surpassed consciousness with "Partyin' Peeps", and stupefied the populace simultaneously. To say we were astonished by the incredible tunes was an understatement, and I still find it hard to articulate just how preeminent Umphrey's McGee truly is. They reached a climax with "2X2",and "JaJunk" and left for set break. People staggered around in disbelief and amazement, still seemingly under artificial control. Umphrey's McGee's first set was dope, and left us feeling rapturous.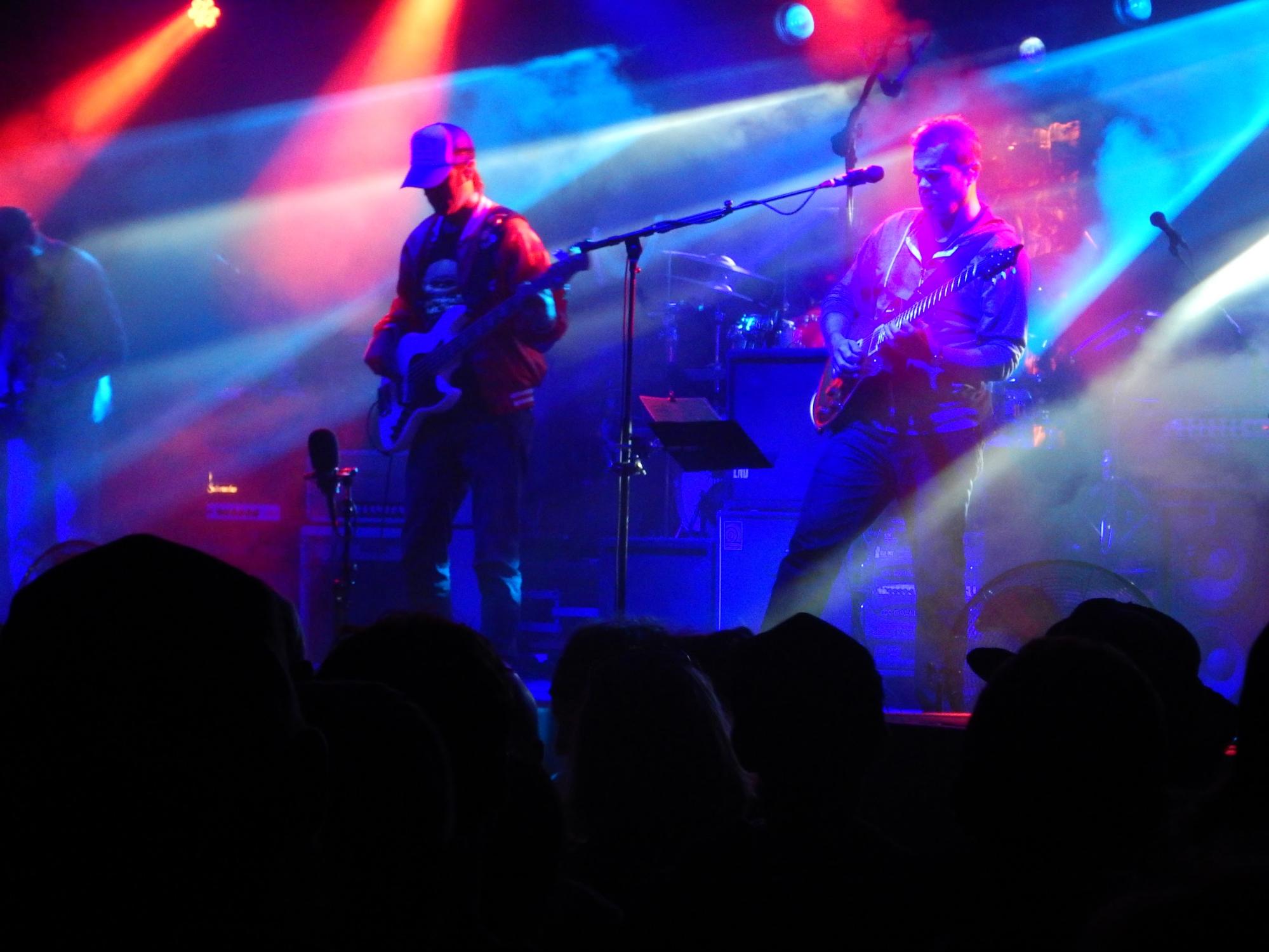 Umphrey's McGee came back with a galactic amount of enthusiasm, and jumped right into "Plunger" > "Upward" > "Plunger". Their jams were unsurpassed, and the mountaintop was shrouded in veneration. They fluently liberated "Ocean Billy" > "Gents" > "Ocean Billy" and we were ecstatic. Everyone was grinning and swaying, having a stellar time. Umphrey's then played a sterling rendition of The Beatles "I Am The Walrus" > "Ringo" and we were beyond satiated. They finished off their fantabulous second set with "All In Time", and left to deafening adulation. I have seen them 5 times in the past 5 years, and each time I see them, they have ascended musical standards to astronomical levels.
Our loud adulation paid off, and Umphrey's McGee came out for an encore. They dedicated their last song to their crew, then illuminated the cosmos with "Pay The Snucka". When they were done I stood up awestruck, and still in incredulousness. We were filled with reverence, and I was extremely grateful to have been in the presence of unadulterated musical achievement.
There's no two ways about it, Mountain Music Festival WV is epic beyond proportions. 4 star accommodations, a beach party, astronomical adventures, and heroic music. A stunning venue has you surrounded by pure ravishing beauty; from glorious sunrises, to billions of stars in the clear night sky, this location is a godsend. Hardworking, earnest, remarkable and genuinely nice staff are essential, and appreciated. Thank you Ace Adventure Resort employees, and MMF staff for putting up with all the crazy spunions, you are loved! This festival has a sacred place in my heart, and each year has gotten bigger and better. I admire the fact that money made each year is put back into the site to gradually make it more of the treasure it is. I want Ace Adventure & MMF to feel the love we generate and be uplifted, as our lives are by you, your event, and every spectacular band that graces your stages.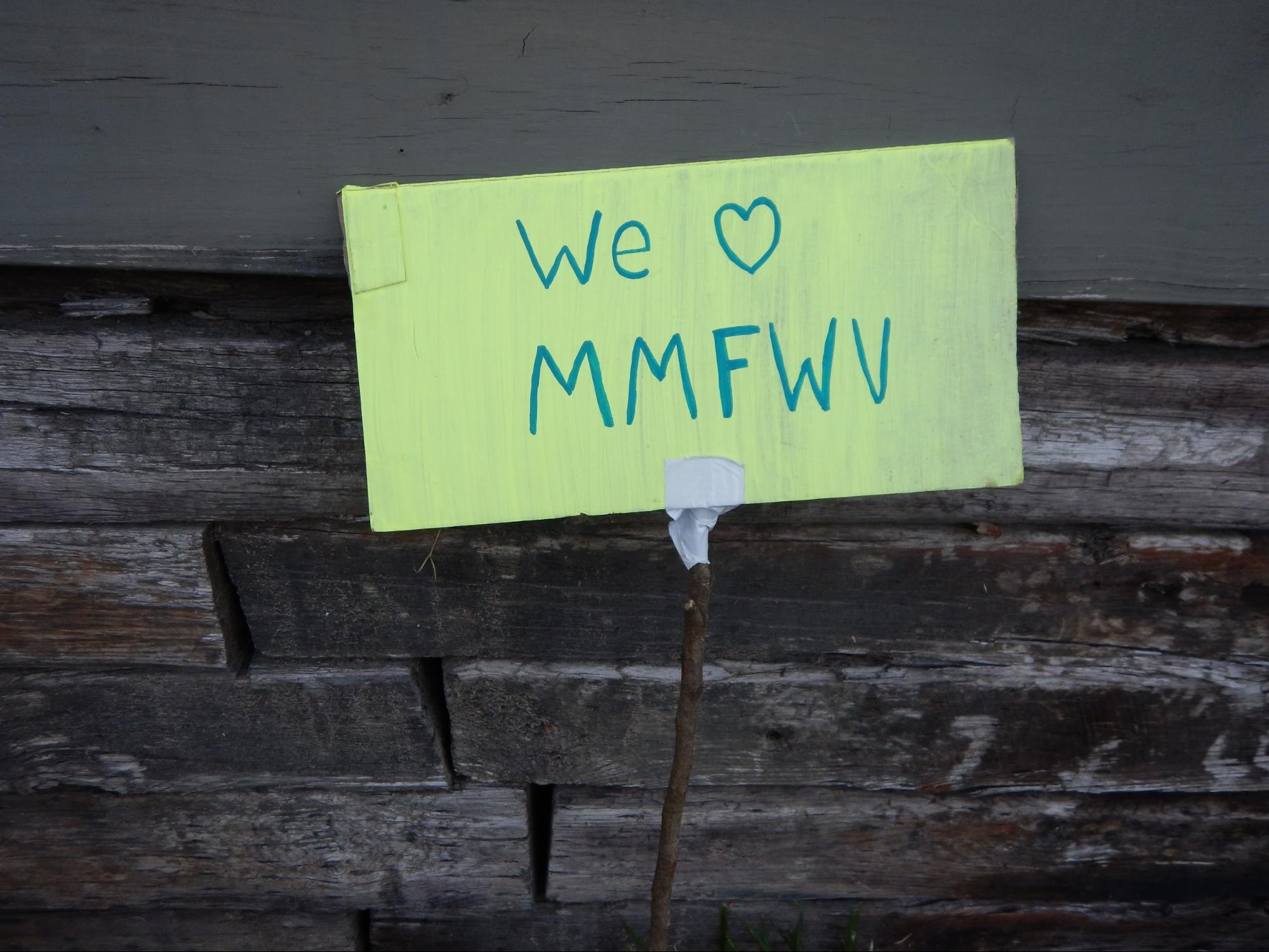 Every single band I saw was top notch, and all gave their A- game. To see euphoric band after band so continuously over a 3 day period is just what a festival goer like me wants. When the music of each band has dug out a niche' in your heart, you know YOU ARE HOME. So for anyone who has never been to Ace Adventure Resort or Mountain Music Festival, what are you waiting for? You are missing out on a soul bursting, phenomenally good time. Words really do not do justice for this event, and venue. But I am trying....
For those beautiful souls who have reveled with me at MMF the last few years, thank you. Thank you for sharing this magnificent event with me. Basking in the love and energy of each other as we share in our most fervent infatuations have been the most impactful moments of my entire life. The rapture Mountain Music Fest gives me is essential for my well being, and gives me hope for the future. I will come each year to celebrate at your Outdoor Mountain Music Church with my hands raised high, my heart flowing, and all the love I can possibly generate. Most sincerely, B.A. Jones
Additional gallery photos by Tim Hobert