The drive to and from was glorious, and upon arriving at the Welcome Center, you are already excited and enticed. It sits next to their lake, where summer is obviously family fun time! With slides, a zip-line, all sorts of inflatable equipment to enjoy, and a beach for sunning and swimming. 2015 was their 2nd annual Mountain Music Festival, and around 1,500 people were in attendance. We camped in the last lone RV spot- behind the welcome center, and there was a shuttle bus stop just across the parking lot at the lake. It went all the way up to the mountain top festival grounds, then back down to the welcome center- every twenty minutes. Our driver all weekend was Rick, a happy-go-lucky memory bank of information. Beautiful wooden chalets and cabins spread out, as well as large rental tents, RV and tent camping grounds, and shower houses. The cost of camping at this event is separate, and I thought, very affordable.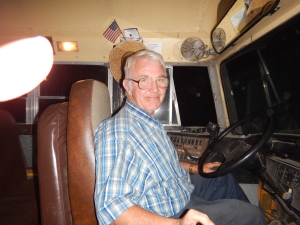 Besides the camping, the adventure resort offers many excursions and activities. The lake is fun for all ages, and the weather was great all weekend- save one 3am shower Saturday before sunrise.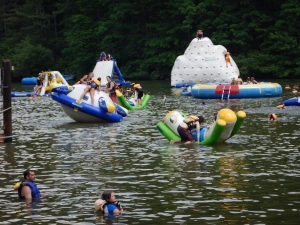 There are paintball, and disc golf courses, hiking, biking, and fishing ponds; as well as other unique adventures no other music festival has to offer. Half day zip-lining and river rafting excursions Saturday morning- with your favorite musicians! There was zip-lining with Keller Williams, Yo Mama's Big Fat zip trip, or river rafting with members of BIG Something, and Shrub. There also was a mud run early Saturday, as well as disc golfing, flo, and slack-line work shops. I was elated with the line up, it had all my favorite bands. The fact that it started with my favorite bluegrass band Cabinet, and ended with one of my favorite NC jam bands BIG Something was a personal bonus.

     Friday evening Cabinet, a 6 piece bluegrass ensemble from Scranton, PA. kicked the festival off with "Poor". Attendees flowed into the festival grounds , whooping and hollering for their gritty bluegrass music. I found the sound production all weekend impeccable, and Cabinet's performance was crisp and clear.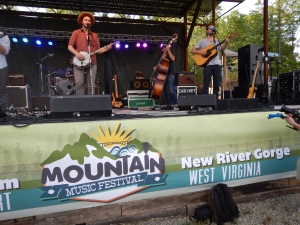 I fell in love with them two years ago, and shared them with my Dad, who also had them on his I-Pod. Exactly 1 month to the day before this set, my Father died. His last day I spent alone with him a few hours, playing our favorite bluegrass bands from the I-Pod all day and into the night. Just before, and the days after his passing, I repeatedly played Cabinet's "Nashville Blues". So when they played "Nashville Blues", tears were streaming down my face. I sang for my Dad, who was smiling, and reveling with me in spirit. They played all my favorite songs," Wine & Moonshine", and even "Spaceman"! I was trembling by the time they left the stage, very thankful  to be alive, and feel so blessed.
     My feeling of euphoria continued all night, and I was very excited for The Larry Keel Experience. They kept my love burning like an ember below a bon-fire. Larry's flat-picking coaxed inexplicable, yet joyous tears from my eyes. Their music, and it's effect on us all, left me wondering how 1,200 spirits can conform to each other like puzzle pieces cast alongside a riverbank? Front and center sitting on a blanket at the chain link divider from the stage, I met the 3 year running WV Coal Queen. She was around 10 years old with gorgeous blonde curls, and wonderfully blue eyes; she sat smiling and swaying to the music all evening waiting to hear her favorite band- The Del McCoury Band.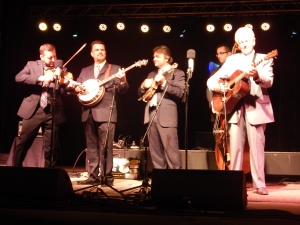 The Del McCoury Band possessed 1,200 strong, as forcefully, sincerely, and handsomely as any men could hope to be. Their toe tapping traditional bluegrass had folks dancing and singing; only wishing to ever be as adored. Their music drew me in and I was not alone, as the crowd undulated around me in such a way that I was encapsulated in their vibrant chi. After being a fan of theirs for 13 years, I knew we would not be disappointed, as I've never seen a bad Del show! He is just as professional, talented, and as much of a handsome showman as he has ever been. Like a fine wine, that only gets better with time.
     Friday night ended with Keller Williams set. His charisma kept us charmed, and not many people left- even though it was pretty late. As a festival staple for at least the past 13 years, the entire crowd was smiling and singing; and Keller happily fed from our energy. He was as flamboyant and entertaining as ever! He didn't miss a beat, and impressed me with his skills on acoustic guitar and mix board. It definitely seemed to end too quickly, and I was too pumped to calm down. Mr. Rick got us home to the bottom of the mountain, and I eagerly started writing this article.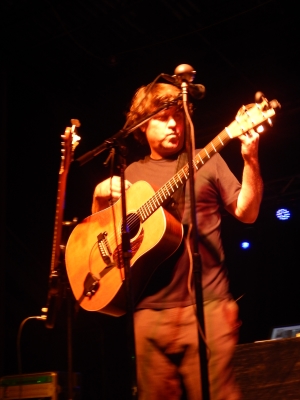 After 6 hours of sleep I awoke, and as I cooked breakfast I listened to an amazing set by Headless Robot. I was grooving along, and had made my mind up to spend the day relaxing at the beach party. I sunbathed and floated the day away soaking in the bands. Besides Headless Robot, Downtown Kings, and Future Presidents all made for a tranquil and outstanding day basking in West Virginia wonderfulness. Those that signed up for the Keller Williams zip-line excursion, were all surprised and delighted when they arrived at their 1st launching point, Cabinet was there playing them an impromptu acoustic set. I did ask some musicians later how their adventures went. Al Al from Booty Band looked whipped, but was adamantly still excited, and said they all had a great time! He said they all had fun, and it was beautiful. Every member of BIG Something was still glowing, and all said they loved it! Nick showed me pics on his phone, and it looked like so much fun! I would have loved to participate in one of these adventures, but am still injured from an accident last year, and I can't get down like I used to.
     The festival grounds opened at 4pm and it was getting hot. My husband and I walked around vendor's row shopping. I got some earrings when a photographer's booth displaying her art grabbed my attention. Molly Wolff had copies large and small of her photography, which was ALL utterly fantastic. I got something small for me, and something for my Mom's Christmas stocking this year. We ate some decadent nacho's, and waited for the music to start at 6.
    Shrub kicked Saturday evening off with sounds of rap, and reggae. Dreadlocks were swinging along to the beat, and happiness reverberated from the mountaintop. They would get hard and heavy with a rap song, then would slow their tempo with a sultry reggae song. They were a spectacular choice to start our music off that day. If you closed your eyes you could imagine yourself on a beach in Jamaica with a delectable pina colada in hand. I really liked the fact that each band had at least an hour and a half set. In my opinion, good bands are only getting warmed up after an hour!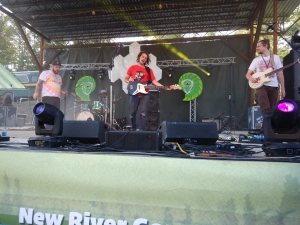 Even though there was only one stage, we were lucky enough to have live music between sets. Courtesy of Mr. Paul Johnson, of Johnson's Crossroad. He entertained us with his acoustic guitar, and his voice. He did a variety of music, all of which I loved.  From folk and country, to traditional and jam, I loved his differing genres. He played with gusto and precision, and I AM a sucker for a gravely voice.
     Yo Mama's Big Fat Booty Band came out, and as they began to play, people lounging about on blankets, all started to stand up and dance. Their high energy level and inviting funk got everyone up and moving. I smiled as I watched a thousand people twirling, racing, and booty shaking. Mama Funk was in a traditional glittery dress, and her beauty and enthusiasm captured us all. It was as if each song was an electrical current affecting everyone, and colors of auras all mingled above the dancing crowd. You could feel it pulse along your skin, and emerge from the soil. Their sound exposes your funk receptors, and your body and mind respond. When they were done, we were left breathless. Little did we know this was just an appetizer.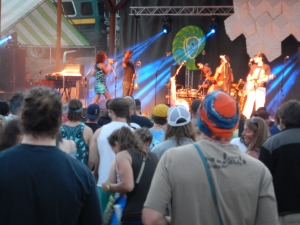 Papadosio started just after sunset, and their light/ laser show was phenomenal!  Most people were dancing, some just sat and watched in amazement. Their enigmatic sound pulsed like a heart inside the mountain. Electronica beats had me all discombobulated, and I liked it. They raged hard and fast, their light show accentuating their sincerity and ferocity. Their flawless set left many literally saying "wow", or "Dang"! The quiet when they finished was deafening.
    BIG Something came out and started their set with a sick new instrumental, then into "Love Generator". I had my hands raised in praise, a founding member of BIG Something Church! Smiling and singing I reveled in the love, until I heard 3 notes of the next song. "Oh my God" I yelled, "PINK FLOYD"!!! As they broke into "Another Brick In The Wall", and did a fantastic rendition.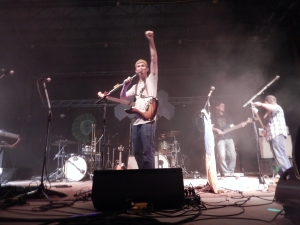 Next they played "Megalodon", raising our fins above the surface of the crowd. Their entire 1st set has most of my BS favorites, including "Pinky's Woman", "Pinky's Ride", and ended with a very appropriate "Hangover". 
     They took a short break, and came out for their 2nd set onto a stage covered in fog.  We heard the "Space" intro as white beams of light illuminated here and there. We saw each member was wearing an astronaut costume with helmet. They exposed the universe to the purity of "A Simple Vision". Weird and wonderful was the emotion emanating from the crowd, and we passionately embraced the atmosphere.  They went into "UFO's Are Real". The light show was thrilling, and as we all blasted off to the moon, I felt combustible. They went right into another favorite of mine, Truth Serum, and the crowd was as frenzied as I. Then strangely, yet to everyone's approval, they killed Steve Miller's "Fly Like An Eagle"!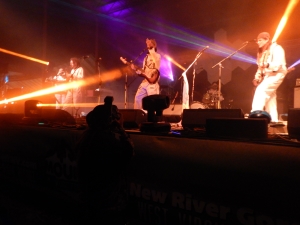 We were all enjoying a flashback during "Fly", and to all our surprise, aliens took over the stage, pointing ray guns at our big astronauts!!!  When the song was over, there was a Booty Band intro, as their leader alien got on the microphone, and announced we were all now their prisoners! They removed their masks to expose their true identity- Booty Band! Astronauts and aliens alike took up instruments, and blasted into Beastie Boys "Intergalactic",I had to take a video.
   BIG Booty Something then ripped apart the Lettuce song "Blast Off" into Red Hot Chili Peppers "Give It Away"!!!  They all destroyed Black Sabbath's "Sweet Leaf">  Funkadelic's song "Mommy What's A Funkadelic?" , and right back into "Sweet Leaf". They left the stage and the night roared with screams for an encore, or "10 More Songs"! BIG Something returned to the stage and played the always tender "Amanda Lynn" as their encore.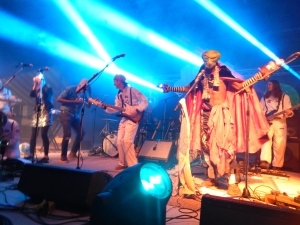 BIG Booty Something smashed it into a million pieces, and left us all astounded. It was a surreal and amazingly euphoric feeling I was left with when it was all over. I floated away like an astronaut floating weightless in space, Cheshire smile on my face- to the shuttle stop. Mr. Rick got me safely home, and I give him huge thanks! Our entire experience was fun, and unbelievably magnificent.  Rabbit's Choice= 5 stars *****!
    We will definitely attend every year this happens, and will tell everyone we know how amazing MMFWV is. As far as BIG Something goes, with that cosmically prodigious set, I can't wait to see what they have in store for The Big What?! (their festival in Mebane, NC June 25- 27th). I hope they saved some shenanigans for us there! We are now fans for life of Mountain Music Fest WV, and shall never miss one. I adore everything about Ace Adventure Resort, your people, and your festival. Thank you to all who put this together, and worked so hard to make it happen! We will be back.
-- by words & photos by B.A. Jones