By Peter Murner

To birth the New Year the Ryan Montbleau Band held their own private extravaganza in Hartford, CT and treated their fans to an amazing night of entertainment. What a way to start off the New Year, and if having their own personal NYE bash with a supporting cast of familiar face wasn't enough the boys were then lucky enough to be embarking on their annual trek down to the U.S. Virgin Islands where it seems they partook in their fair share of "fun in the sun".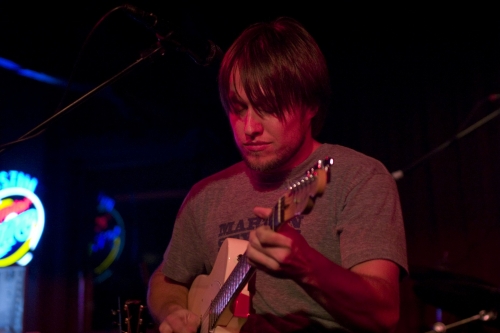 After 16 days and nights of island hopping the band set off back for the mainland where little rest was to be found. Five jam packed weeks of a tour awaited the boys that would bring them from the Far East of this great nation to its Deep South. What does many hours of driving + countless miles on the odometer = ? Well, for me it equals the Ryan Montbleau Band making its obligatory stop in Austin as part of their criss-crossing tour of the Lone Star state. They arrived at a familiar spot, Momo's , located on the legendary 6th Street where musicians like Stevie Ray Vaughn and Willie Nelson made their name.   The last time Ryan passed through these parts he was supporting Martin Sexton's which was also making its obligatory stop at the legendary Antone's; where Ryan performed solo to a packed house of Austinites . However, this particular night was no solo appearance it was in fact a full-on full band (minus Yahuba on percussion) experience with an official opening act, The Josh Grider Trio.  Luckily for the patrons the band was slated for a 90 minute set and there was not one sign of tornados in the sky unlike the band's first gig at Momo's back in April 2008.  After the Josh Grider Trio warmed up the crowd with their Americana flavored acoustic styling's the Ryan Montbleau Band took the stage ready and primed.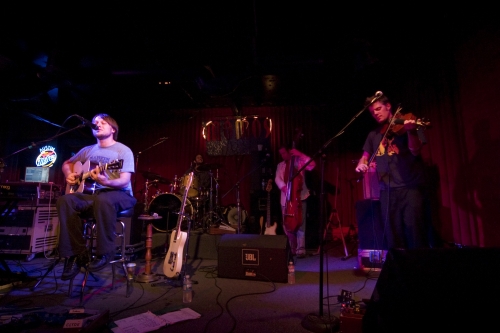 To start off they opened with an engaging "Draw the Line" that directed the attention of anyone who hadn't already had their eyes glued to the stage. Then they proceeded in typical RMB fashion to weave all five instruments seamlessly creating a perfect cradle for Ryan's voice and moving lyrics to be showcased. The crowd was composed of half moving and grooving dancers and half intense listeners. All ages, personalities and familiarity levels with the RMB were present and accounted for. Some stood patiently listening soaking up every note, lyric and solo while others sang each verse, swayed with every beat and shuffled with every tune. It was truly a varied crowd, but one thread stitched together each individual and that was undeniable fact that the RMB had a sound that every music loving Austinite could and will embrace.
The set progressed like a well developed storyline. Points of intensity were married with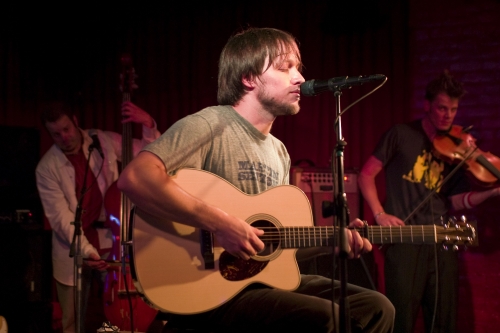 moments of sincerity, all drawing the audience deeper and deeper into the plot. Standards like "One Fine Color", "75 and Sunny" and "Honeymoon Eyes" were intermixed with fresh new (to my ears) material like "My Best Guess," which RMB was in the process road testing for a new album. That said, every song--whether  new or tried and true--each strum, segue and tune was greeted with a warm Texas welcome.  It seemed that just as quickly as the first set started it came to a close, but fortunately there was only a very brief pause in the festivities before the RMB Trio took the stage, and shortly thereafter the full band was back at it once again.
Who knew that 90 minutes could seem like 90 seconds? Before I knew it was obvious the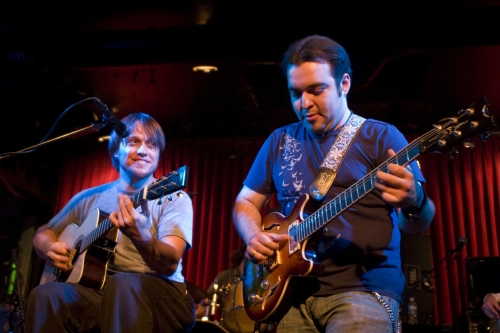 band was at the end of their set. Their momentary and symbolic encore break was followed up with the closing tunes of the night. In particular "I Can't Wait" which featured musical guest Jacob Gonzales an Austin based electric guitar slinger whose fiery licks laced throughout the song giving it a distinct Austin vibe. When all was said and done the band packed up its gear, partook in a few well deserved beverages and was off to the next gig in the next town to play for another crowd of Texans. But for the people of Austin who were part of the experience at Momo's on February 6, 2009, this night would wasn't just another generic performance by another generic band. It was a cornerstone set, by a band they wouldn't soon forget that continued to build on the growing reputation and fan base in "the live music capital of the world."
All photos by: Rick Kern (
http://www.rickkern.net/
)