Posted by: leeway | November 1st, 2013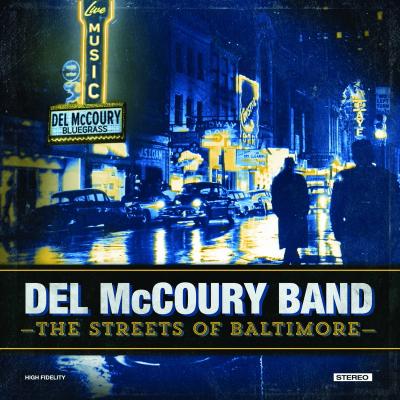 This music puts me back at now-ghostly family reunions where my cousins would pick and grin after lunch, and that lost generation that included my great grandparents and their same-aged kin would find new life in those old bones. I'm glad that the music has evolved and lives as it does in the new variations, but give me this high and lonesome pureness any day over its electric-charged offspring.
McCoury, his sons, and his nephews are keeping alive that spirit he helped popularize during his days with Bill Monroe, and it's a blessing to have his continued efforts. Every track on here isn't a high and lonesome rendition, but the DNA of that generation is a major underlying current. It's as unavoidable for the McCoury clan as taking breaths.
The Del McCoury band is bolstered in talent and staying power through its consisting of family that can function together and that has grown together through the years; certainly Del McCoury has been playing alongside his sons since they were shorter than the instruments they were destined to master. When does that happen in the entertainment business these days? It's rare, but in the bluegrass tradition it's an expected norm. This team has been touring steadily for a good while now, and there aren't signs of any breaks in the road. Be sure to catch them during their travels, but this album provides a great snapshot of what they're capable of and of the sounds they are forwarding.
My grandfather had a treasured case of well-worn bluegrass tapes, and if I had a way to put this cd onto tape, it would fit snuggly into that collection. The fiddles still whine a telling tale, the banjos still trickle down the zig-zag creek beds, the vocals still soar over the mountain tops, and my own sleeping kin are dancing in this great earth with the knowledge that the Appalachian sound they lived through is still a hootin' and a hollerin' through those misty valleys and beyond.
- Jeremy Sanchez