Posted by: leeway | December 2nd, 2013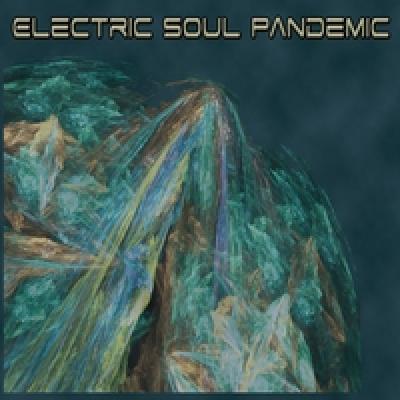 From the highly energetic, opening notes of "Superstar," and throughout the crunchy seven tracks of Electric Soul Pandemic's (aka "ESP") 2013 debut, it becomes quickly apparent that this high voltage, exciting debut is long overdue. The quintet, based in Greensboro, North Carolina, features Jay "Bird" Beverly on keys and lead vocals, Derek Cobb on guitar and vocals, Scott Nichols on bass, Randy Elliott on guitar and effects, and newest addition, Justin Heter on drums and vocals. The album features original ESP-member, Casey Cranford (BIG Something) on five of the album's tracks as well. After cutting their teeth in the vibrant North Carolina "jam" scene over the last couple of years, ESP finds itself on the road more-and-more in support of their new release, and hitting festivals up and down the Eastern seaboard. In this debut album, ESP offers a spirited mix of high-energy rock-and-roll and "livetronic" music, splashed with dub rhythms, elegant guitar lines, and a spirit of improvisation that keeps each composition fresh. The tracks on this album captures these elements nicely, and offer a 50-plus minute recording featuring energetic "barn-burning" dance numbers, and complex, layered jams that are quite a bit darker and moodier by comparison.
The album balances these elements nicely, and "Superstar" incorporates funky rhythms and energetic guitar with fun lyrics and proves to be an excellent, charismatic introduction to the album. The loping "Rundown" invokes elements of dub and feels like the soundtrack for a Caribbean getaway. This track features nice interplay between Cobb's guitar, Beverly's lyrics, and Cranford's saxophone. "Set You Free" is a live standard from the ESP catalogue that is nicely realized in the studio setting, peppered and seasoned with Cobb's work on guitar. After "Breeze," another ESP live standard, the album shifts in mood and perspective. The first half of the album has offered several "fun" tracks, while the three tracks that close the album seem to patrol darker, deeper waters. "Elk Park" proves to be an elegant, instrumental jam that spotlights Beverly on keys, and excellent guitar interplay between Elliott and Cobb. "Funky Confusion" has a wistful, winsome quality; a feeling that comes from sifting through old photo albums and looking at pictures of faded memories. The album closes with "Kazak," a lengthy, focused jam that bares its teeth, and closes the album in decidedly more moody waters.
The seven tracks of Communications succeed on many levels. By featuring a combination of lighter, charismatic numbers with darker jams, ESP reveals a nice tonal complexity here; the tracks on this album range from full-on shredders for the dance floor to more complex, pensive arrangements. This is a "jam" album for sure, but retains its focus and clarity throughout; there are no pointless "noodles" to be found here. With engaging lyrics, danceable grooves, and darker moments of head-bobbing "jam," Communications should prove to be an eye-opening release for fans both new and old, and I look forward to seeing what else ESP has in store.
- J Evan Wade