Posted by: leeway | April 14th, 2015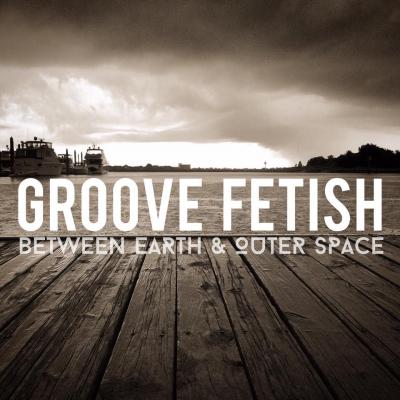 Groove Fetish are a 5-piece band based out of Wilmington, North Carolina that joined forces in 2012. After a couple of lineup shifts in the band's formative period, the band now showcases the talents of Clay Crotts on lead vocals and guitar, Andy Blair on lead guitar and vocals, Ethan Schilf on bass, Jason Woolwine on piano and organ, and Andrew Massey on drums. In the 5 tracks of this recording, Groove Fetish employs a variety of styles, but one finds elements of rock, jam, funk, and soul peppered throughout the recording. One of the major strengths of the recording stems from its vocals and lyrics, which encourage strong harmonies and spirited vocal interplay. There is a sense of honesty and frankness in these lyrics, in these stories about characters on the perimeter of society, watching the affairs of others, while not always managing to fit in themselves. These lyrics are bolstered by strong performance and sense of honesty. In the lyrics of Groove Fetish, one finds observers who not only watch from the outside, but observers who want to be involved in these very same affairs of life. Only by partaking in life, can one find joy in doing so. The songs on this album definitely have a celebratory quality, even if they are sometimes guarded and cerebral and not quick to reveal their hands at the poker table.
"Brewkowski," the opening track of "Between Earth and Outer Space" employs honey-dripped guitar and strong melody to tell the story of Brewkowski, a hermit-like man who lives at the fringe of society looking for connection, "afraid to die alone." The song is lacquered with yearning guitar, soulful vocals, and a nice sense of melodic storytelling. "Dancing Shoes" employs a similar reflective quality, featuring engaging lyrics about life's big decisions, muscular guitar flourishes, and a nice sense of harmonics and jam, one of the band's signature strong points.  "Illusions" begins with a haunted, ephemeral tone as lyrics are paired against simple guitar and rhythmic flourishes; the fragile economy of the early measures ramps up in intensity, and the latter half of the song takes on a sense of urgency via Blair's guitar and Crott's warm baritone. This is a really strong track, a good reflection of the band's potential and spirited vocals and delivery by Clay Crotts definitely add to the warm, engaging quality of the song. This sort of sentiment plays out in "Carry On" as well; the track employs a deliberate, measured tone at times while moments of guitar bravado are added to the mix and definitely spice the recipe. The recording closes with the instrumental "Outro" which uses keyboard and guitar to create an expansive, swirling sonic collage.
In reviewing these 5 tracks from Wilmington's Groove Fetish, I find myself most impressed with vocalist Clay Crotts and his sense of performance. With a voice that sounds like whiskey and bonfires, his voice is definitely reminiscent of a younger John Bell, and his vocal style and delivery match well with his band mates. Andy Blair also offers many strong moments with his guitar, and the overall composition of these tracks are nicely arranged and well-produced. In listening to these songs, I'm impressed with the narrative sense of these songs and by the evocative stories told by each song's lyrics. This is not cheap bubble gum, chewed up briefly, then spit out after quick consumption. These songs are thoughtful and deliberate, well-composed and with staying power.
- J. Evan Wade