Posted by: leeway | April 25th, 2012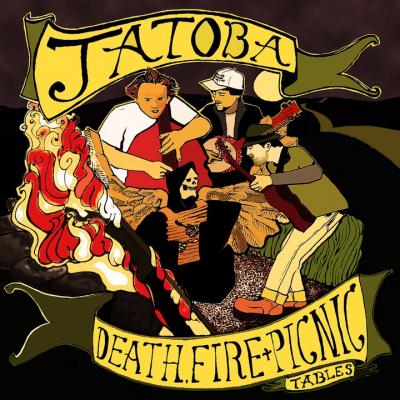 Want more proof of their worth within the scene? Well, they've collectively played on the same bills will the likes of David Grisman, Rusted Root, Keller Williams, KRS One, and Melvin Seals and JGB, among others. That should suffice as evidence as to their abilities, without hearing them play note number one.
Even if they had not shared the stage with these bands, this release stands on its own. The picking chugs along with the force of a West Virginian coal train, the vocal harmonies are diamond solid, and the final package benefits from the union of the two. Don't pigeon-hole these guys, as their instrumentation is diverse; alongside the requisite guitars, mandolin, banjo, spoons, washboard , and bass, the more far-flung sitar and didgeridoo also lend their voices during the journey.
Aside from the tight-knit bluegrass that dominates the album, the surprises are what tend to catch my ear. "U&I" is a great electric psychedelic romp; this is where the Aboriginal didgeridoo shows up. By "Midnight to Morning" (the next track), India's influence has sparked inspiration and a watery sitar guides an experience that flows into the unmistakable cluck of a picked banjo; there is a harmonic duel between the two - an elegant union of two disparate sources. Though firmly locked into a bluegrass mindset, Jatoba easily jumps ship when they are so inclined.
Capable, driven, and inspired as they are, Jatoba is a band to catch if you get the opportunity. If you aren't able to catch them in a live setting, Death, Fire and Picnic Tables should do for starters. Come for the bluegrass, and stay for the treats that are sprinkled along the path. You're likely to find yourself craving more once the picnic is done.
- Jeremy Sanchez