Posted by: leeway | May 12th, 2010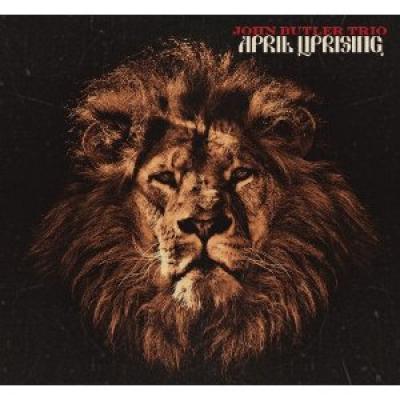 Many bands are satisfied to release albums that rely on catchy beats and pretty-voiced singers to carry the weight of making the album sell. This is a disc with catchy music throughout, a singer whose voice isn't likely to turn anyone away, and a message to catch those discerning listeners who demand a little more than something to just make their toes tap.
Tracks often touch on issues of needed change. On "Revolution," Butler sings, "All I hear is screaming where there once were songs...Tell me when you think we'll just stand up...take back your feet, take back your hands, take back your words, take back your land. Take back your heart, take back your pride, don't got to run, don't got to hide. Revolution!" "C'mon Now" is an up tempo call for a new way of living. Butler sings, "You're self centered man; I know your kind, cause all you really think about is you.  You know it all but you're walking blind, cause all you really think about is you...Now tell ya baby it's just a matter of time, 'till it all falls down around you." The Trio's calls for change aren't overly aggressive, which is the best way to gain listeners. A more in-your-face model might put some listeners off, but April Uprising adds just the right amount of sugar to its medicine.
The Trio also recognizes that individuals fighting for change are often left with a life they didn't entirely want, and might change given the option. On "I'd Do Anything (Soldier's Lament)," this seems to be the message. Many people might assume that the artists we lump into those bands loved by the jam community aren't necessarily writing for the military community. Being antiwar does not mean someone is anti-troops. I'm not saying that JB Trio is anti-war, but I'm just trying to set up an argument and stage for this particular track. On "I'd Do Anything," JB Trio has created a song for troops from all times and places. This song realizes that those troops out sacrificing for a greater good have to suffer through a loss of the life they could be living back home. This is a track about a soldier who just wants to be back home with his lover. The soldier says to his girl, "I'll be right there at your feet because you know you rock girl, and I love how we roll - but I left you all alone. All we got is the phone and it's never gonna be enough! Living in this dug-out a million miles away, man, I wish they'd pad these walls, like an institution man I'm going crazy!" In a world full of war, it's often easy to forget the emotions of those out fighting on the front lines, whether or not we agree with the reasons they are there.
Not to drown the reader in the album's message, the music should be mentioned. Butler pulls out an acoustic open-back banjo for "Ragged Mile," and the longing of a man for his woman is driven by the constant, but not overly-forceful, banjo picking. "Gonna be a Long Time" chucks to life and will excite the Reggae lover in us all. As a final trick, on the last track, Butler massages an electric lap steel for the beautifully sedate "A Star is Born." Artists have to decide whether to end with a bang, or whether to trickle away thoughtfully. JB Trio chose to trickle away at the end of April Uprising, but it's the kind of calm farewell that just leaves the listener staring away in awe, while the cd reloads and track number one welcomes him/her back for a second helping.
This album is superb. It's not often that I can recommend an album to such a broad crowd, but this would find a home with everyone from radio-friendly listeners to more rebellious anti-establishment folk. In a trio, it's hard to hide flaws, and I cannot find any here. This album is a credit to John Butler Trio's path to the present, and it whispers of greater things to come. April Uprising is simply too good to assume that the Trio will drop off after this, because the lack of filler material is surely proof that these guys have more songs to sing and more music to play. Bring it on...
- Jeremy Sanchez