Posted by: Robie | August 26th, 2013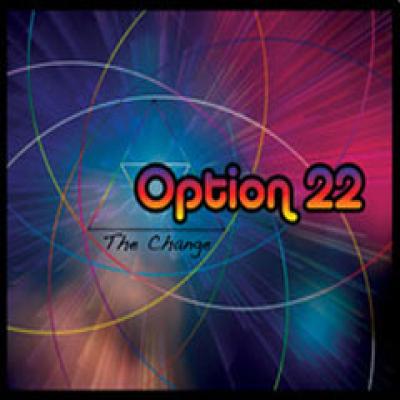 Intro to the Album
When listening to their recent album, The Change, while walking through the woods, I couldn't help but feel as if I was travelling through Sherwood Forest heading towards the stage to witness the calling of this enchanting band. The music composed by these four talented musicians on this album pull you in and forces you to dance. Some of the tracks have a surreal medley with simple, but powerful lyrics causing you to contemplate the universe, your person, the world and what you are doing to be effective. It is truly a fantastic combination.
The Band and the Album
The music from this album travels through a variety of musical genres. At times you'll find yourself dancing to newgrass, then roots rock, space folk and other points In between. You'll be captivated by the beautiful voice of Lori McKinney (vocals, drums, djembe), whether it's sung or delivered through spoken word. Robert Blankenship (guitar, banjo, shamisen, hand drums, didgeridoo) is an extremely talented musician who wonderfully accentuates the band, but also delivers amazing musicianship through his variety of skill sets. Jordan Furrow (lead guitar, percussion) delivers stylistic chord combinations and guitar riffs when called upon. And last but not least, Brandon Dunn (bass) is clearly the heartbeat1 of the band delivering smooth soulful walking baselines. For a great example of their collaborative musicianship, listen to "Earth Plane Defector". This tune lets every single musician in this band shine; showcasing their musical abilities.
Tempo and the Band
The tempo and flow of the album is well managed. It moves from "Some say", to a little bit slower on the title track, "The Change," to a bit slower with a driving drum beat on "What We Came Here For". Although the songs decrease and increase in tempo throughout the album, there is never a moment where you do not feel like dancing. Unless of course you can't listen, think and dance all at once. But the mark of intelligence is being able to do two separate tasks at the same time. I believe we're all intelligent beings. There is no doubt you will be able to listen to the amazing lyrics while also dance to the wonderful rhythms produced by the vast instruments of Option 22.

Conclusion
The Change is a well produced, extremely versatile, magnificently played, transcendent album. I suggest you get yourself a copy of the recent Option 22 album and come to your own conclusion.
Bonus: Get to know the people behind the instruments.
I always want to make sure that the readers and bands can bond through both a musical conversation and a personal one. Therefore, I asked the band to finish a couple sentences for me and answer a question. These were answered by the bands very own Lori McKinney.
Music is…
A powerful tool for connection, sharing and healing. It can be used for the utmost good when placed in the right hands!
Option 22 loves to…
 Move people: to make them dance, feel alive and transcendent. We also love to travel and share quality human experience.
What is your favorite after show food?
I can't speak to an after-show food, but we love to eat Bellacino's pizza before we make music. The first time we wrote together as a group, we ate it, and we made magic that night. To this day we refer to it as magic pizza! Ha!  (I'm on their side. Very magical pizza)
Source: http://www.register-herald.com/local/x1538947700/Option-22-shares-passio...
- Kevin Tshiamala