Posted by: leeway | August 15th, 2013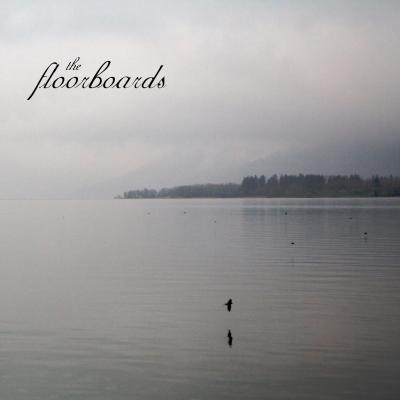 As a Virginia native (born, raised, and still here) I have to cheer a bit harder when something this magnetic comes from the Commonwealth. Recorded in Roanoke, VA, the writing/singing, guitar/steel guitar, fiddle/mandolin, bass, and drums all tap into musical roots that are uniquely of the Virginias/Carolinas/Kentucky/Tennessee, and they do so in a fresh mode that has kept me spinning this disc more times than I might for my usual review.
I needed to absorb in a different mind because I just wanted to enjoy the encounter more than I can when dissecting and analyzing. Through that process, I've come to love a band that's still young and has all the potential to become rock/alt-country scene giants. If their studio chemistry relates at all to the stage, count me in!
Back to those scars (some good/some bad) I mentioned… the titles really say it all. The album begins with a one-way ride in the "Devil's Cadillac," that moves into the guitar whine of "Woman Named Whiskey," followed by the immediacy and hopelessness of "Pistol and a Bottle." As cool as the themes/titles are, the songwriting/musicianship is exemplary.
"Tobacco" is a fiddle-riding, socioeconomics lesson on the hardships of tobacco farming in Virginia as paired with the reality of tobacco's impact on health. "I'm going to show you how tobacco's going to kill us all…Virginia ain't changed in 400 years. It's still hot and dirty; it's got tobacco green fields and old money the working people don't see - all that old money up there around the White House. We got tobacco on both sides of this road, and we don't dream of a place where tobacco don't grow. Another 110 degree Virginia day and these tobacco fields ain't got no shade. And I dropped out of school to help pay for this farm, when your daddy sent you off to college." The writing is enticing, the singing is delivered with grit and emotion, and the album is entirely consistent in those regards.
The album continues and I would praise, praise, praise, but that just becomes redundant. If you're an alt-country kind of a person, do yourself a favor and check this crew out. Even if you're not into all of that, I'm betting you'll turn into a head-bobber even if you don't start cutting a rug when this album is spinning. Enjoy…
- Jeremy Sanchez