Posted by: Robie | September 9th, 2013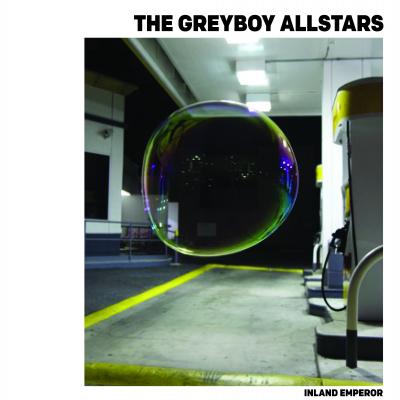 The album's opening song, "Profundo Grosso" felt as if it were the last. The song with well placed crescendos and decrescendos mixed with Robert Walter's organ lines, soulful outbursts by Karl Denson (saxophone/vocals) and Elgin Park (guitar) leave you wide eyed with, mouth open, drooling. The tune has a grandioso feel to it. It is a type of song that normally would close out a festival, concert, or album. It shares a similarity to a film where the end credits come at the beginning. Like a Tarantino type intro, "You had my curiosity, but now you've got my attention."
Put down the phone, fine tune the bass and turn up the volume.
The Bee Gee esc falsetto vocals by John Bigham on the next track, "Bitch Inside Me," clashes perfectly with the contrasting heavy stop and go rhythmic accompaniment. This short on point jam pushes you further into the funk sphere that is "Multiplier." Karl Denson leads the Greyboys in this brighter, more upbeat track. Denson shines throughout with his tremendous sax solos but it is the moments when they come together, as if stating, "It's good to be back," that truly make for a well produced track. Up next is "Old Crow." The song consists of deep melodic vocals and jazz saxophone fused with rhythmic influence of 70's pop – A tune that feels as if it could go on forever. It is a song built for improvisational sessions that one could only imagine is taken full advantage of in concert.
Although the jazz elements are still present, "Better Get A Jump On It" is a laid back more funk then jazz tune. Doug Collette from All About Jazz states, "Perpetuating the distinction between west and east coast jazz, The Greyboys take an ever so slightly more laid-back approach to a style their Boston- based brethren Lettuce have likewise mastered." It's safe to agree that GBA does a commendable job at this approach. The simplicity in the lyrics, rhythm, and style form the perfect foundation for the infusion of sounds in off key moments. The song also has great interplay between the keyboard of Walter and the saxophone of Denson.
The latter part of Inland Emperor is composed of "Wandering," "Diminishing Blackness" and "Trashtruck." "Wandering" offers great lyrics, smooth funk baseline and piano play, as well as a timely minimal sax solo. The placement of this track is spot on. You can tell ample effort was put forth in the placement of each track. "Wandering" along with "Diminishing Blackness" are perfect set ups for the effect of the final track. The ambient instrumental, "Diminishing Blackness," allows the listener to contemplate what had just occurred on the previous nine tracks. It also doubles as a perfect set up for the final song. The driving force of the drums (Aaron Redfield), heavy guitar riff (Elgin Park), tantalizing keys (Robert Walter), backbone bass (Chris Stillwell), and powerful saxophone (Karl Denson) roar through the last song on the album, "Trashtruck." Its driving nature sounds as if it is the opener to the album, bringing you full circle, drawing you to revisit the jazz funk offerings of Inland Emperor.
- Kevin Tshiamala