Posted by: leeway | April 14th, 2015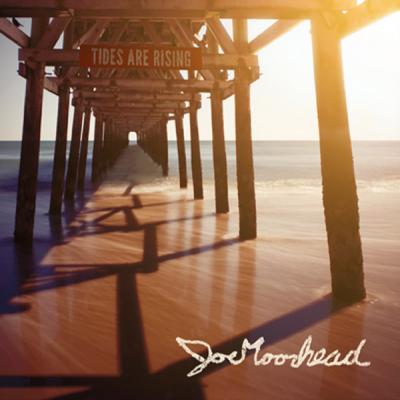 As a celebration of all things tropical, steel  drums ("Drinks in Our Hands"), calypso rhythms, and rock hybrids pair with lyrics in the realm of Jack Johnson's own crooning to create a sound that's sure to lighten your meditation. Grab a fruity beverage, pour it into a coconut shell, and let The Tides are Rising spin away.
Featuring Leon Mobley as a supporting percussionist and Jeff Sipe on lead drums/percussion, the album is undoubtedly stacked in the rhythm department. While the waves are consistently uplifting, the remaining instrumentation is diverse through the process; double bass (Zach Paige on "Bad Day"), harmonica (Paco Shipp on  "Sunshine Driving"), marimba (Paul Babelay on "Blue"), and some horn power (saxophone, Jacob  Rodriguez and trumpet, Ben Hovey on "Two A.M.") add to the core sound.
Moorehead's vocals are a centerpiece of the band's sound. Buttery smooth, Moorehead's singing pairs perfectly with the overall tone. Metrically strong and lyrically creative, his singing can hold its own with anyone on the scene. Pair that with keyboardist Chris Rosser's harmonizing, and it's a total package.
There truly can never be enough feel good music in the world, so add The Tides are Rising to your list of must hear albums for the season/anytime that could use a pick-me-up. You cannot go wrong for the sound, and you cannot come away feeling anything but irie after the message. 
 – J. Sanchez